(P) Summer school at King's Oak British International School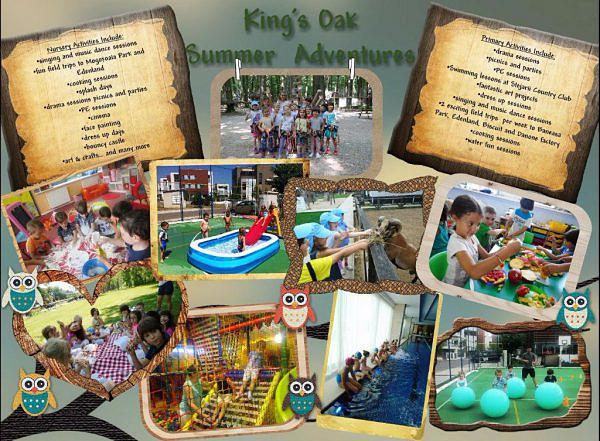 When school finishes for the summer, the fun and learning don't stop at King's Oak. We think summer is a great time for children of all ages to embark on a wonderful imaginary voyage and discover new things while having fun. Summer school is already a tradition, and we offer active learning experiences which will boost a child`s confidence, encourage peer interaction, communication skills, and many more vital life skills.
The focus of our summer school program is to offer a variety of fun age-appropriate activities and experiences which may not be possible during term time.
These may include wall climbing in the best locations, swimming, tennis, cooking, dance, drama and sports lessons. As well as this, weekly trips to places of interest, such as museums, local exhibitions, parks, indoor play areas, the zoo and television studios are planned because we truly believe in taking learning outside the classroom.
Of course, everything is adapted to suit the age of the children
Registrations are now open until June 15th for this year's Summer School, "Our Wonderful World".
Summer school starts on 4th July and will run from Monday to Friday for 4 weeks.
The summer school is run by our own staff, and a qualified nurse is always on site and transport is available.
King's Oak Summer Adventure - where children colour our world with their imagination, and we let their creativity shine.
Please contact [email protected] for more information or to enrol your child.
(p) - this article is an advertorial
Normal