(P) King's Oak British International School pupil Aidan Saroudis takes first place in worldwide maths competition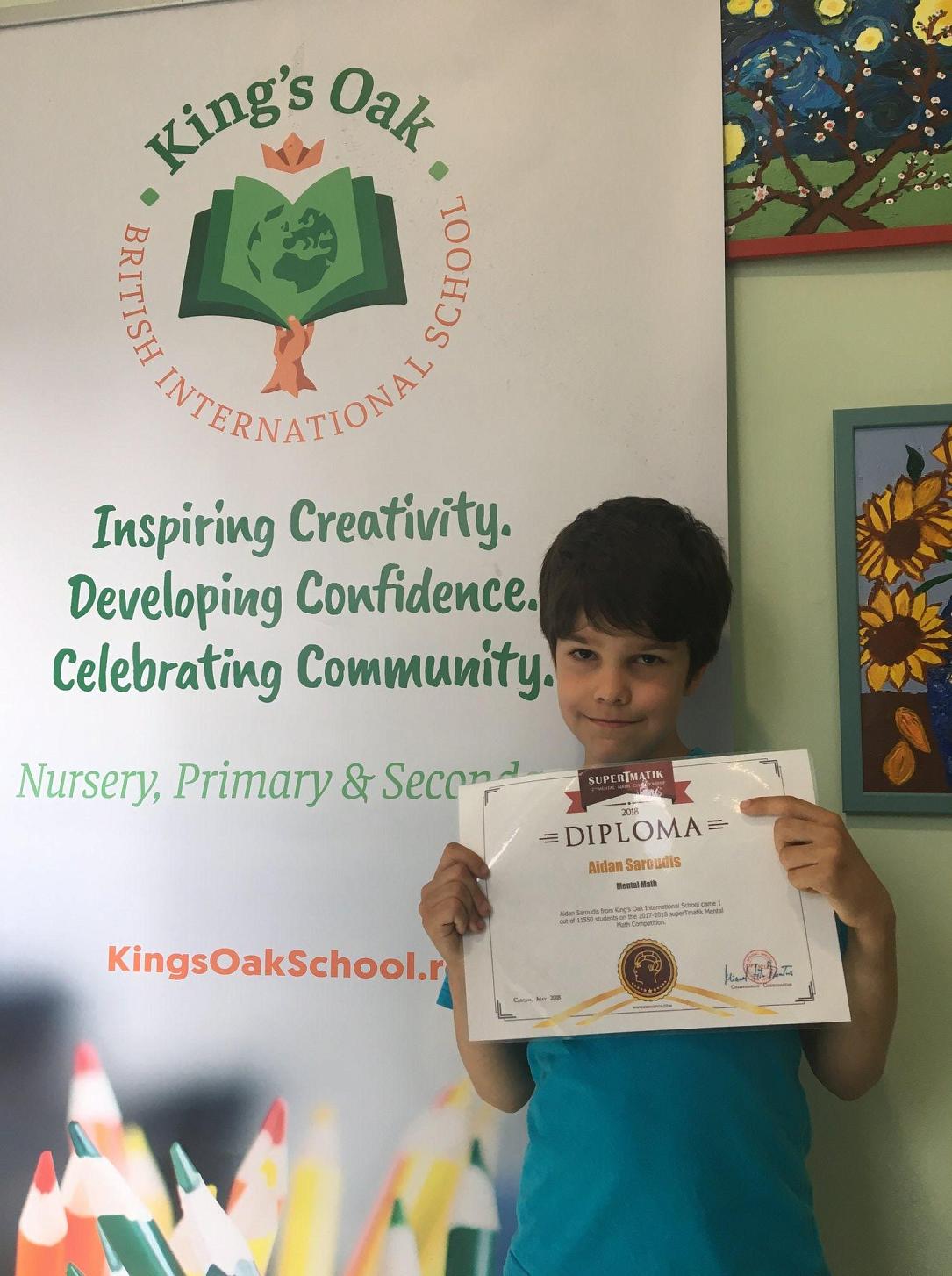 King's Oak student Aidan Saroudis came an astonishing 1st place out of 11,550 students worldwide in the 2017-2018 SuperTmatik Mental Maths Competition. This is an incredible achievement and we are all immensely proud of this amazing result. At King's Oak we have extremely talented, confident and independent children and all achieve exceptional academic results. The high levels of personalised learning and nurturing of our students makes truly extraordinary results like this possible!
Furthermore, we are very proud of our other hardworking and dedicated pupils, who also represented our school in this year's Mental Maths SuperTmatik Championship and all ranked in the top 2% worldwide.
King's Oak is a small school with a big heart. We are a not for profit, non-selective school located 10 minutes from Pipera and Baneasa. King's Oak has always prided itself on its inclusive, holistic and family focused education which ensures that all children learn in small classes with fully qualified teachers and great facilities. We are very fortunate that our school is on the side of a lake in a beautiful area, well away from the noise, pollution and danger of traffic. We are fully accredited with COBIS and ARACIP and have been recently BSO inspected, where it was commented that "a love of learning is embedded in all aspects of school life".
(p) - this article is an advertorial
Normal