(P) English coaches to deliver free day of football sessions at King's Oak British School on Saturday June 11th!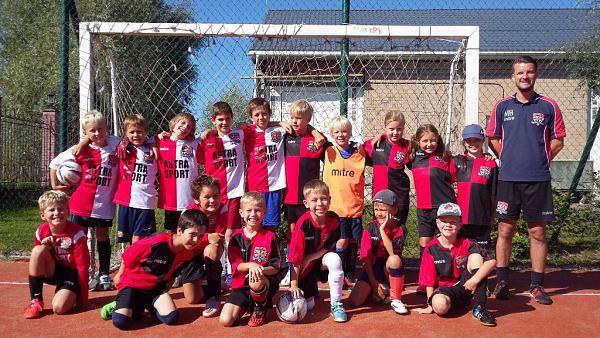 On Saturday June 11th, British Football School would like to invite your child to participate in a free training day of football at King's Oak School led by a former Manchester City FC coach.
Open to both boys and girls aged between 5 and 12 years old, beginner or advanced, the training combine fun and English language practice through football. The training session incorporates fun, fast moving games that allow all participants to learn new skills, meet new friends and having lots fun!
The training includes:
Program
13:00-13:15 – Ages 5-7 arrival and discussion
13:15-14:45 – Training session
14:45-15:00 – Analysis and departure
15:00-15:15 – Ages 8-12 arrival and discussion
15:15-16:45 – Training session
16:45-17:00 – Analysis and departure
Venue: Greenlake Residences, 72 Petre Aurelian.
Cost: Free
British Football School will also run two training camps in Bucharest in July, details below:
Dates: Monday 4th July to Friday 8th July (ages 5-8), Monday 11th July to Friday 15th July (ages 8-12).
Venue: 72 Petre Aurelian.
For more information email [email protected]
or call +40 373 781 231.
Our website is www.britishfootballschool.com
(p) - this article is an advertorial
Normal