NATO defense ministers discuss allied military presence in Romania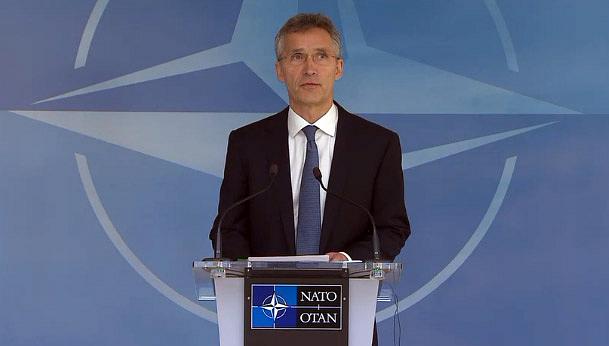 Defense ministers from NATO member countries will discuss the details of the Alliance's military presence in South-Eastern Europe, which would be based in Romania, at their meeting in Brussels on June 14-15. NATO has already announced the deployment of some 4,000 allied soldiers in Poland and the Baltics.
"Over the next two days, we will pave the way for Warsaw Summit decisions. We will agree on the deployment by rotation of four robust multinational battalions to Estonia, Latvia, Lithuania, and Poland. We will take decisions on a tailored presence for the south-east region, with a land element built around a multinational framework brigade in Romania," NATO Secretary General Jens Stoltenberg said in a press conference.
He added that NATO was looking for ways to increase its presence in the Black Sea region. "We have already increased our presence with more air-policing, with assurance measures, with more naval presence and more exercises. But we are also looking into what more we can do. And we are discussing and addressing an offer from Romania that they can provide the framework, the headquarters for brigade which can then organize and facilitate NATO activities in the region, including exercises and also assurance measures. So this is on the agenda, this is something we are addressing, but the details have to be decided later," Stoltenberg explained.
Romania has been asking NATO to deploy allied troops in the country and to set up a permanent NATO fleet in the Black Sea as measures to counter the Russian threat in the region. Russia has taken its threats to Romania at a new level after NATO and the US inaugurated the first land ballistic missile defense system in Eastern Europe, at the Deveselu military base in Romania, in May.
The NATO summit that will take place in Warsaw on July 8-9 will take important decisions on the Alliance's strategy to counter security threats to its members.
Defense Minister: Romania wants to host NATO multinational brigade
PM: Romania wants an active NATO presence in the Black Sea region
Secretary General: Romania can count on NATO
Normal