Mercure Conacul Cozieni hotel opens near Bucharest in early 20th-century mansion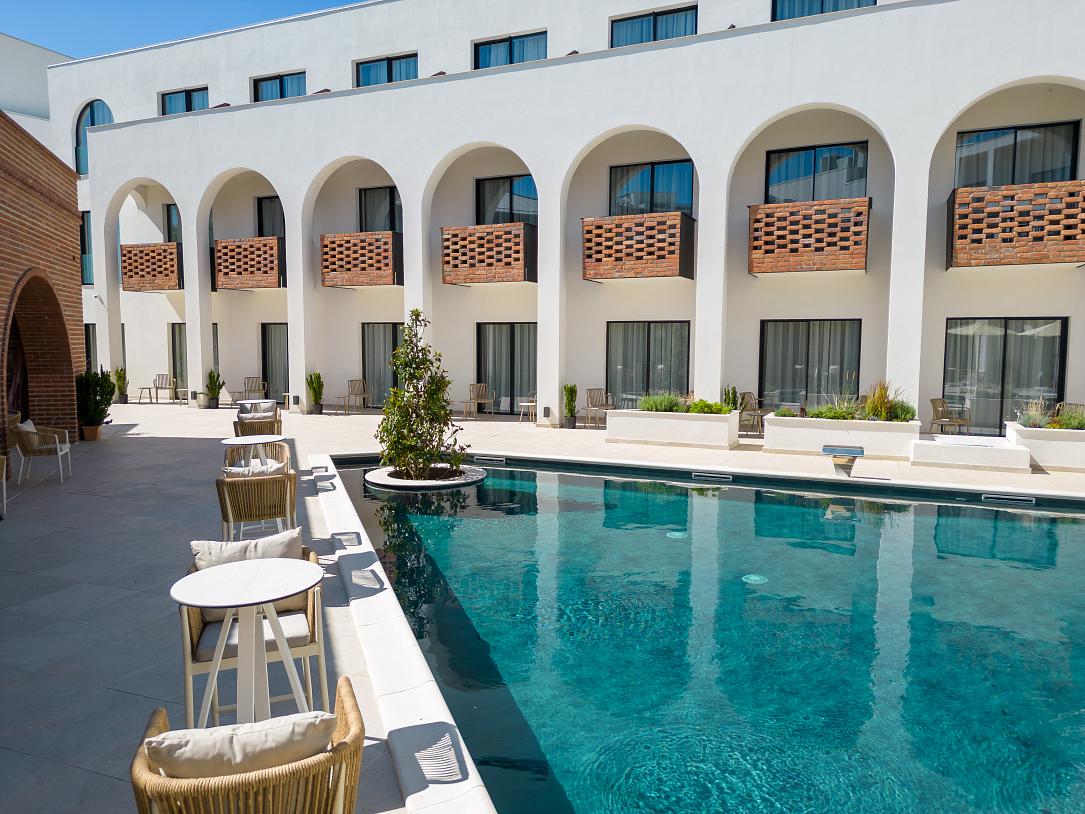 Mercure Conacul Cozieni opens on September 15, following a major refurbishment and additional development of an early 20th-century mansion surrounded by vineyards and orchards. The new hotel will be operated in the framework of a management agreement with the Romanian company Next Hospitality. 
The hotel, which keeps the Brâncovenesc architectural style of the old mansion, is placed in the charming natural landscape surrounding the Pasărea Monastery, Pasărea Lake, and Pustnicu Forest.
The four-star hotel features a mix of 75 rooms and apartments, enriched with paintings created by the young Romanian artist Carina Rusu and wall-decorated with stylized traditional Romanian design motifs. 
The old mansion has been refurbished into a conference venue. The 250-guest Podgoreanu Ballroom with an urban industrial design dominates the first floor and gives delegates access to the terrace. The venue also has a new modular event space, an international à la carte restaurant, and a bar.
The hotel offers access to an outdoor pool, a fully equipped gym overlooking the forest, dry and wet saunas, as well as an open-air terrace. The garden surrounding the property, the outdoor parking including 4 electric car chargers, the solar panels heating the pool water, and the recycling of the centenary bricks turned by the architects into balconies, are part of the sustainability mission of the hotel. 
The design of the compound has been commissioned to Studio3 team of architects.
"Our goal was to save this architectural jewel by preserving its original style and to give it back to the community with new facilities, to meet the needs of the modern travelers and event planners," stated Claudia Badiu, CEO of Next Hospitality.
Mercure Conacul Cozieni general manager Mihaela Iordache, in turn, said that the "hospitality partnership with Accor sets the foundation for performance and ensures a strong support to transform Mercure Conacul Cozieni in a top leisure and business destination, next to Bucharest."
(Photo source: Mercure Conacul Cozieni)
Normal