New coronavirus prevention rules in Romania: Masks compulsory in crowded outdoor venues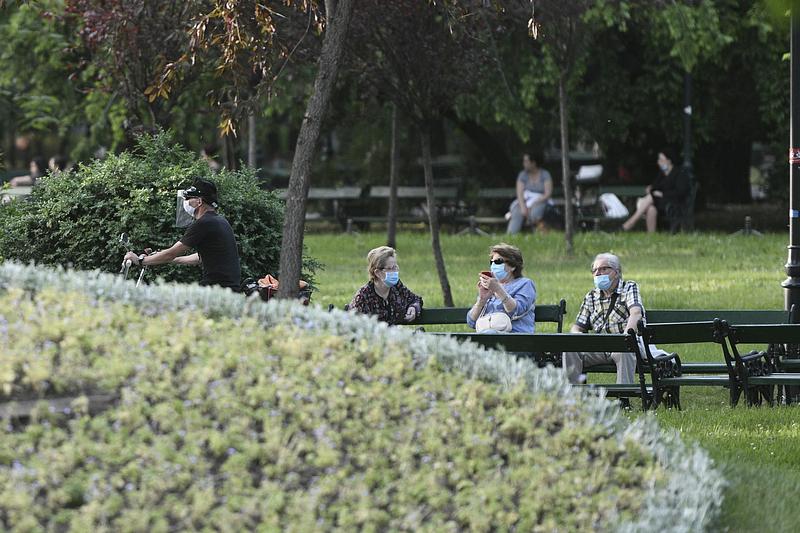 The Emergency Situations Committee, led by prime minister Ludovic Orban, outlined on Tuesday, July 29, a new set of rules aimed at limiting the spread of the coronavirus pandemic.
As such, wearing a mask becomes compulsory in crowded outdoor public venues, at certain hours. The venues and hours will be determined by the county committees for emergency situations, depending on the number of people present in a particular venue at a certain time.
The face mask is not compulsory for people undertaking strenuous physical activities, at high temperatures or high humidity levels. Children younger than five do not need to wear a mask.
According to the same rules, outdoor restaurants will be closed between 23:00 and 06:00. Outside of this time frame, restaurant owners need to implement measures regarding limiting the number of clients that can be seated and activities "that entail physical interaction between clients, including dancing."
Gambling halls would also close between 23:00 and 06:00.
On beaches, only couples and children, accompanied by adults (parents, grandparents), can sit less than 2 meters apart.
The rules are to be approved in the Government meeting scheduled for Wednesday, July 29, Mediafax reported.
Meanwhile, the Emergency Situations Committee of Argeș made face masks compulsory for all county residents older than 5, in outdoor public venues where there are more than two people, G4media.ro reported. The measure comes into force on July 29. The number of coronavirus cases doubled in Argeș county in the past two weeks, reaching 2,911 by July 28.
(Photo: Alberto Mihai | Dreamstime.com)
editor@romania-insider.com
Normal