Dutch PM says his country is worried about rule of law in Romania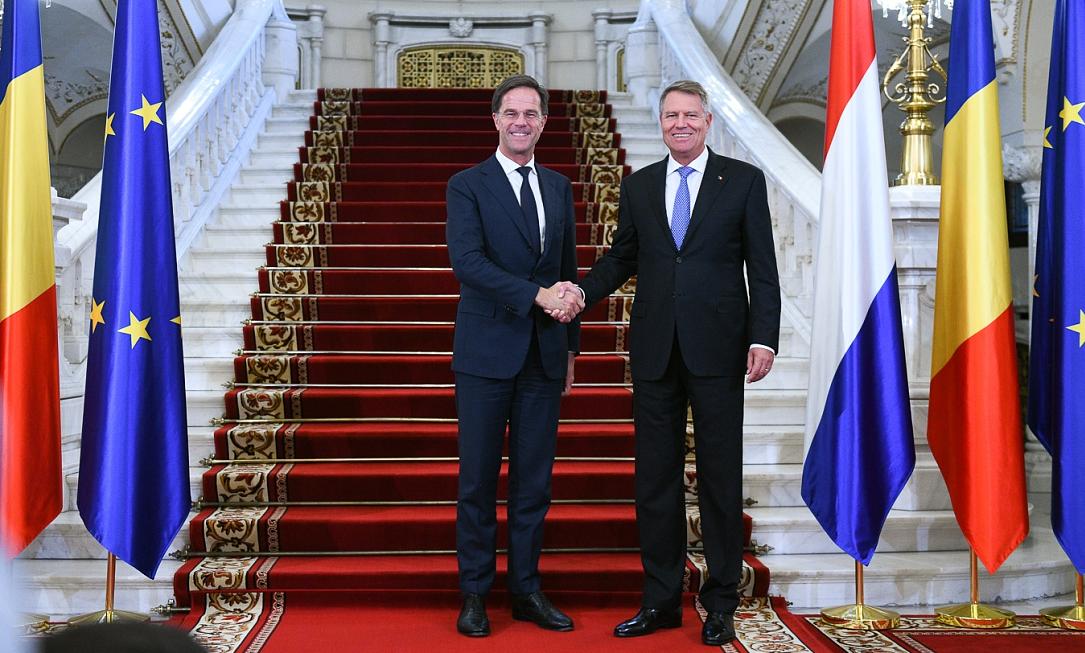 Dutch prime minister Mark Rutte said on Wednesday, September 12, after a meeting with Romanian president Klaus Iohannis, that his country is worried about the rule of law in Romania, which is the base of the European project.
Rutte, who visited Romania on Wednesday, added that the Netherlands waits to see what the European Commission has to say about this, local News.ro reported.
The Romanian president said, however, that he is moderately optimistic about the laws of justice and that he believes everyone has understood that the legislation in the justice sector needs to be improved not chopped up. Iohannis added that the signals from Romania's foreign partners must be taken very seriously and that he categorically refuses the populist approach according to which foreigners shouldn't come and teach us how to organize our country.
The situation in Romania has been closely monitored by Romania's European partners and signals about the effects of the recent legislation changes on the rule of law and fight against corruption have multiplied. German MEP Manfred Weber, a candidate for president of the European Commission, asked the Romanian authorities to stop the changes that put the fight against corruption in Romania at risk. He said this would not only impact Romania's accession to the Schengen area but Bulgaria's and Croatia's bids as well.
The European Parliament will discuss the situation in Romania in a plenary session at the beginning of October. On Wednesday, the European Parliament decided to sanction Hungary for breaking EU norms based on Article 7 of the EU Treaty.
(photo source: Presidency.ro)
Normal