Bookshop opens at the National Theater in Bucharest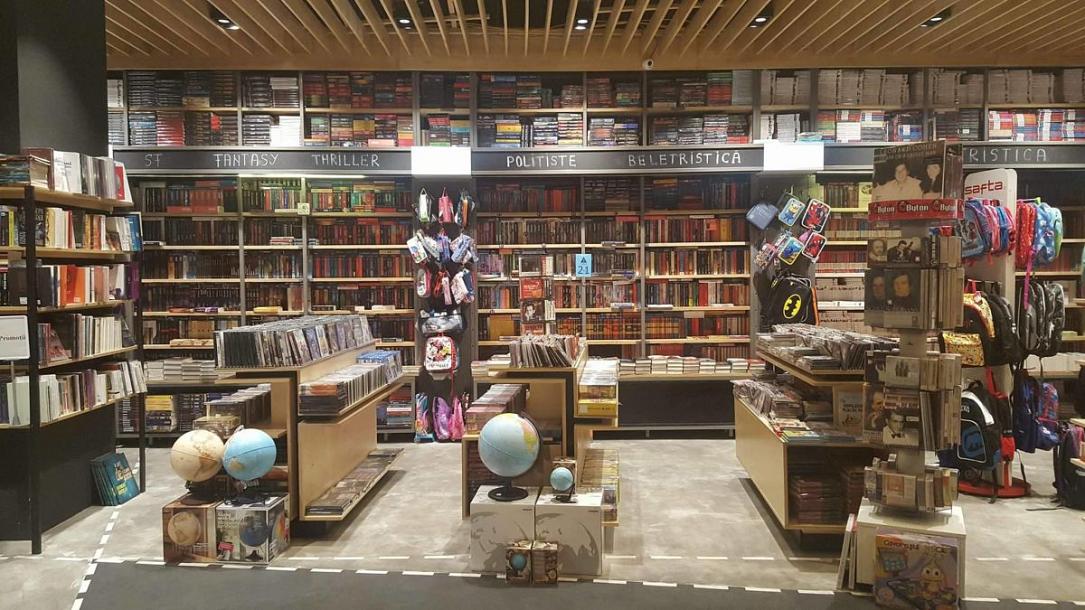 A Librarium bookstore opens today, November 16, on the premises of the I.L.Caragiale National Theater (TNB) in Bucharest.
Called Librarium TNB, the shop will also host cultural events, meetings with writers, debates, book launches, art exhibitions or film screenings. At the same time, the TNB will also host two order placing and pick-up points under the Cartepedia brand.
Cartepedia is the e-commerce platform of the Librarium group, launched in 2014. The Librarium group owns bookstores in the capital (at Sun Plaza and Mega Mall, and at TNB), in Cluj-Napoca (Book Corner and Universității), Timișoara (Cartea de Nisip), Iași (at Iulius Mall) and in Slobozia (Casa Cărților). In 2016 it posted a net turnover of over EUR 4 million.
Also this week, the Anthony Frost English bookstore reopened under a new format.
The National Theater in Bucharest reopened in 2015 after massive EUR 65 million renovation works. It reopened with seven performance halls, four of which were new. One of them is placed on the rooftop for summer representations and one hall was meant for young artists to experiment. The reconstruction work was covered by a loan from the European Bank for Reconstruction and Development EBRD,
Bucharest National Theater leases restaurant spaces
(Photo source: Librarium Bucuresti Facebook Page)
Normal