Kubeark: The Romanian-founded startup's take on sky computing and sustainability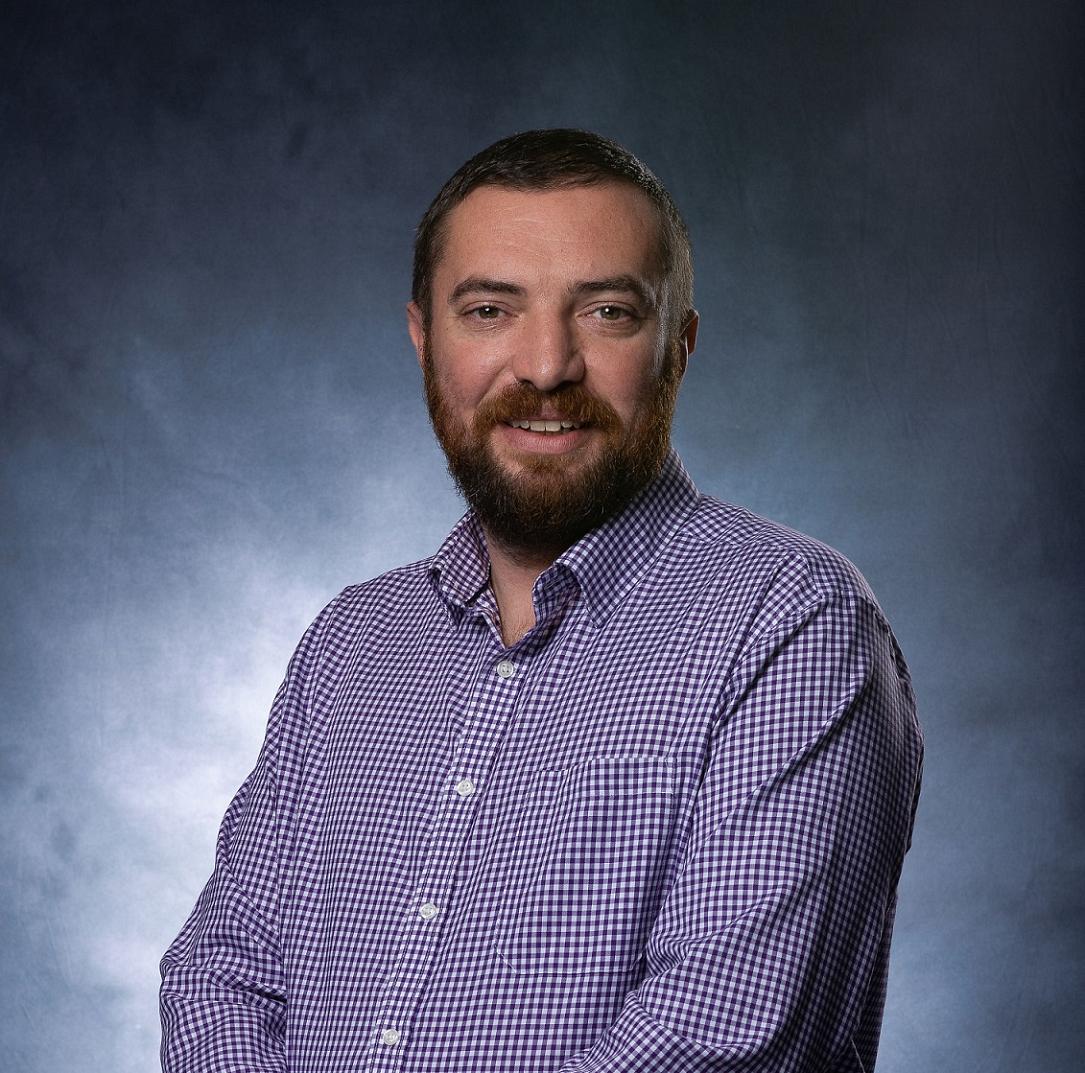 Tapping into the potential of sky computing and aiming to deploy sustainable solutions, Romanian-founded Kubeark is looking at a global market for its products. As the startup recently unveiled its latest platform release for enterprise multi-cloud management, CEO and co-founder Bogdan Nedelcov told Romania Insider more about the company's plans and how it is working to meet the needs of organizations across a range of industries.
Founded in 2022 by CEO Bogdan Nedelcov, CTO Teofil Harapcea, VP of Engineering Adrian Tudoran, VP of Customer Success George Dumitrascu, VP of Product Bogdan Dumitru, and Mihai Faur (Board Member), the startup already raised USD 2.8 million in a pre-seed funding round meant to help it accelerate its platform development and build a strong network of global partners to advance and scale the adoption of its technology.
Eighty-five percent of businesses currently use up to five cloud platforms, according to Deloitte data quoted by Kubeark, making sky computing the choice that enables compatibility and interoperability across diverse clouds and infrastructures.
"What we saw as a trend actually in this space was the fact that people wanted different features and different things from those clouds. Google, for example, is the best in AI, machine learning, things like that. Azure from Microsoft is very well-known and very used for data storage. The biggest challenge is that you need to have people trained on each and all of the clouds that you want to run on," Nedelcov explains.
Sky computing takes things to the next level. While the terminology around it is still fluid, the co-founder and CEO explains, its aim is to "reduce the complexity and the workloads that people need to do in each and all of the clouds in order to get the best out of all."
This is where Kubeark comes in, offering the tool to manage a variety of clouds, software and infrastructures with a nuanced approach to how companies across a range of industries store their data.
"In the late 2000s, and even right now, people tended to say that everything is going to move into the cloud. I have a different view on this one. There are certain things that are going to move to the cloud where you need a lot of compute power when you need to reach people very fast wherever they are in the world, but there are certain sensitive things that are still going to remain on-premise, with the companies. Things like the employee records or, when we talk about education, the school records and so on. So, now you have a multitude of software, a multitude of clouds, a multitude of infrastructures that are on trend; you need a tool to actually manage everything in order to deliver that soft. And this is what Kubeark is, and this is how it came to be."
The startup is targeting two major categories of clients. One is that of software vendors or software creators, be they traditional software or the new machine learning model creators and platforms. "They need to distribute their software however the end user wants it; they wanted to resolve this by moving everything into SaaS, so software as a service, but in many cases the end user wants something different. And that's where we come and help them to deploy, whether it is in a SaaS business model or whether it is on the premises of the client or wherever." The second category is the one the founder defines as "deeply technical large enterprises" across industries such as banking, telecom, or healthcare. "We also have a lot of partners, but those are mainly partners from the cloud providers, in which we help them bring all those workloads into their cloud, and also the outsourcers or the ones that do the job for the end users in order to maintain the software, to deploy it, to use it and so on. We have two major buckets of clients and two major buckets of partners we work with."
Geography-wise, Kubeark is looking at a global pool of clients. "Of course, there are easier markets to reach; we're not geographically bound in any way except for law enforcement. There are some countries in which legally we are not allowed to work in, but besides that, we are targeting [e.n. markets] all over the globe. But, at the same time, we are focusing mainly on Europe, the US, and now, a little bit in the Middle East."
Meanwhile, the focus is less on a certain number of clients and more on developing the product and seeing how it can be applied across various industries. "The number [e.n. of clients] is all, basically. Right now, we are in a development mode more than anything else. We want to reach certain clients in certain industries more than actual clients in order to see how we apply our technology in a certain space. The focus is mainly on development and developing the product for the future rather than attracting new clients."
In the recruitment process, the startup has looked at Romania, where it found the needed talent and where Nedelcov sees an increasingly developing startup culture. "Actually, we did find a lot of really good talent. Recruitment-wise, we are focusing here in Romania, mainly. In the US, we channel all our efforts on the sales part, but in Romania, it was a bigger talent pool. It's actually one of the trickiest parts to find the right person, to find the right candidate for a position, but Romania has more and more of a 'startupy' culture. Especially developers, they want to move to startups to be able to reap the benefits in the future, basically when the startup exits in one way or another, through an IPO or an acquisition." The startup currently has a team of 28 people, plus around 10 to 12 that are part of an advisory board.
"In New York, we have all the legal structure in place to be able to sustain investments from different venture capital firms. And it helps, of course, with the sales process a lot. In Romania, as I said, we're focusing mainly on development and talent acquisition and developing the product," Nedelcov explains. Opening additional offices in different regions is something the company would consider, but they all need careful examination, the CEO says, based on factors such as the market size and the analysis exercise it is conducting.
The latter is aimed at seeing how the Kubeark platform fits into a range of industries and geographies. "All of them have their own particularities. Let's take geography first. For example, in the US clients tend to want the latest version of the software, with all the bells and whistles to play around with them. It's a different culture compared to the East, like Japan, where people tend to buy a piece of software and stick with it for many, many years. And that's what we want to see. How do we help the software creators breach this gap all over the world when it comes to geography?"
Across industries, it is looking to see how its solution can support the day-to-day operations of various companies. "Each company has its own operations, but more and more in the same industry they have similar operations. In the education space, for example, they tend to have really old software running in school systems, but there are also a lot of startups coming in, and those startups find it hard to penetrate the older market. We want to see how we can help both the old software vendors that are in there, but also the startups." Other examples would be healthcare or banking, both industries with their own, very specific regulations. "This is what we are looking at: to understand as many industries as possible so that in the near future, probably six to nine months, to actually start exploding the sales by knowing deeply those industries and those places."
In Q4 of last year, the startup raised USD 2.8 million in a pre-seed funding round led by Credo Ventures, with participation from Seedcamp, LAUNCHub Ventures, 500 Emerging Europe, and others. It was additional proof of the interest coming from investors in the solution offered by the company and the sector of sky computing in general, the CEO says.
"Our bet is basically that this market will be able to sit on top of everything, so it will probably be in the trillions of dollars as it evolves. Right now, there are a lot of startups that are trying to do this, there is a huge academic community that is developing and working on this idea and developing ways, products actually, programs to do this, especially in the US and China, but it's an emergent market. It's growing; I think it's one of the fastest-growing markets below AI. And we can see that also from all the investments that are being done in companies like Kubeark, the ones that are trying to solve this problem and are very well received by investors."
In addition to allowing enterprises to innovate and scale with ease, regardless of their technology environment, the bet that the founders have taken with Kubeark was also to create a sustainable company, one "that helps others build their software and distribute it in a sustainable way, both from a business perspective but also from an ecological and social aspect as well." What the company aims to do is help clients distribute their software without using a lot of hardware resources and energy in the process, while also helping them upskill their workforce.
"With these new technologies that Kubeark is building, we can help them [the clients] deploy it in a much more sustainable way and not use resources like they didn't matter because in many ways it's not about the cost, but it is also about the environmental aspect; it's also about social responsibility, so how do you bring a person that is less skilled than another to use the same tools and the same things that a highly skilled person is doing. We actually do it by helping them to use in this process tools that are easier and quicker to understand. This is what Kubeark is, a tool that helps them distribute it in a meaningful way but also help our clients' employees to upskill in order to do the jobs that are very highly skilled."
(Photo courtesy of Kubeark)
simona@romania-insider.com
Bio: Bogdan Nedelcov, CEO Kubeark
With a solid background in technology innovation and strategy, Bogdan is driven by the thirst to build generational and robust software products that provide solutions to real-life customer problems. Ascribing to his extensive expertise in managing and supporting the development of software products and solutions for companies in the cybersecurity, marketing and automation fields, he thrives in creating the catalyst for collaboration between scalable business and critical products.
His second passion is building and leading cross-disciplinary and high-performing teams by fostering an environment where everyone is encouraged to engage in innovative and critical thinking, knowledge sharing, and mentorship.
Bogdan has a BSC in Computer Science from the University of Liverpool and a master's degree in Management of Technology from Fairfield University. In the past five years, he contributed to expanding the technology partner ecosystem of UiPath as Head of Product Alliances, and previously served as Global Product Manager at Avira and CEO and founder of MailAgent, an inbound marketing agency and platform catering to global brands.
A dedicated father to his three young kids, in his spare time he enjoys reading, networking, and spending time with friends.
Normal