Moldovan President invites his Romanian counterpart to visit Moldova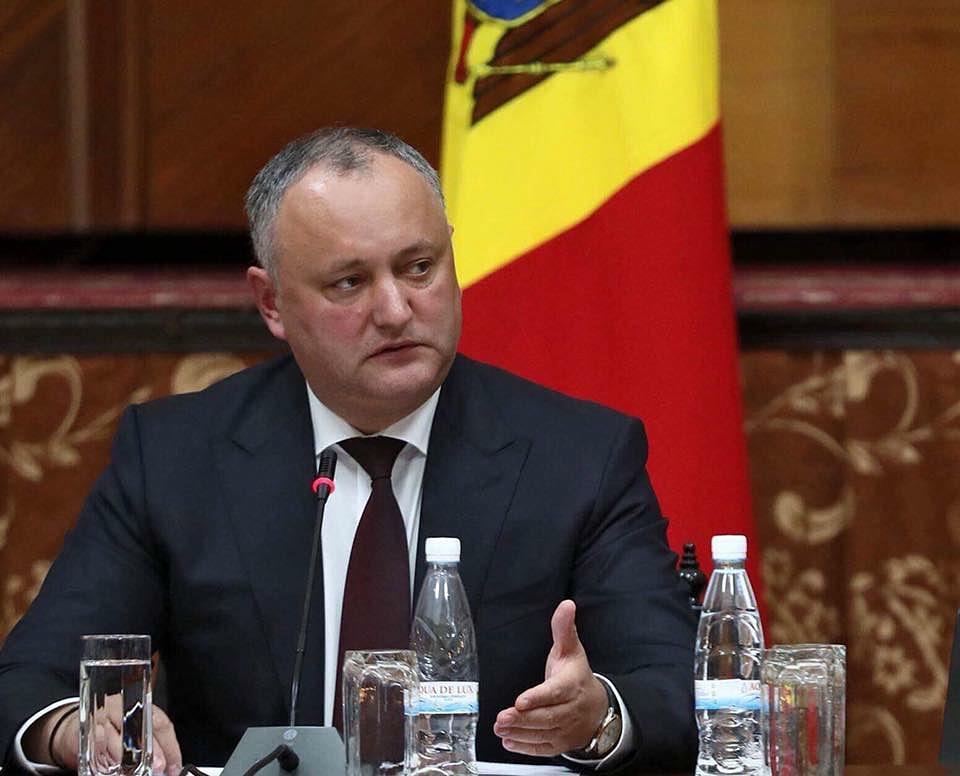 Republic of Moldova President Igor Dodon invited his Romanian counterpart Klaus Iohannis to make an official visit to Moldova's capital Chisinau.
Dodon met with the Romanian Ambassador to Chisinau Daniel Ionita on Monday, October 30, and used this occasion to give the Romanian official a letter addressed to Klaus Iohannis, through which he invites the Romanian President to Moldova.
"An important reason for today's meeting was my desire to hand to Mr. Ambassador Daniel Ionita an official letter addressed to the President of Romania, Mr. Klaus Iohannis. With this letter, I sent President Iohannis my invitation to visit the Republic of Moldova. I believe that a responsible and constructive communication needs to be established between the heads of state of Romania and the Republic of Moldova," Igor Dodon announced on his Facebook page.
"I strongly believe that the difficulties that sometimes appear in the relations between states or between institutions can be overcome only through repeated discussion, and I am counting on the fact that the President of Romania is open to a dialogue with Chisinau, at any convenient time for him."
Igor Dodon has been the President of Moldova since late-2016. The moment he was elected President marked a switch in the country's foreign policy from a pro-European approach to a pro-Russian one.
At the beginning of 2017, Igor Dodon has made several statements against the union between Romania and the Republic of Moldova. For example, during his first official visit to Moscow, he received an 18th-century map of Moldova from Russian Vladimir Putin. Dodon showed the map to the press, saying that half of the current territory of Romania belongs to Moldova.
A few days later, Igor Dodon said in an interview for Russia Today that "any party in Moldova calling to be united with Romania should be abolished by law." He added that Romania is willing to absorb the Republic of Moldova at any moment and that's why it's important for his country to have a partnership with Russia, to be able to fend off such an attempt.
Dodon also has a bad relationship with former Romanian President Traian Basescu, who is now the honorary president of a political party in Moldova.
Irina Marica, [email protected]
(Photo source: Igor Dodon on Facebook)
Normal