HackHER: Hackathon brings women startup founders and IT specialists together for one-day event in Bucharest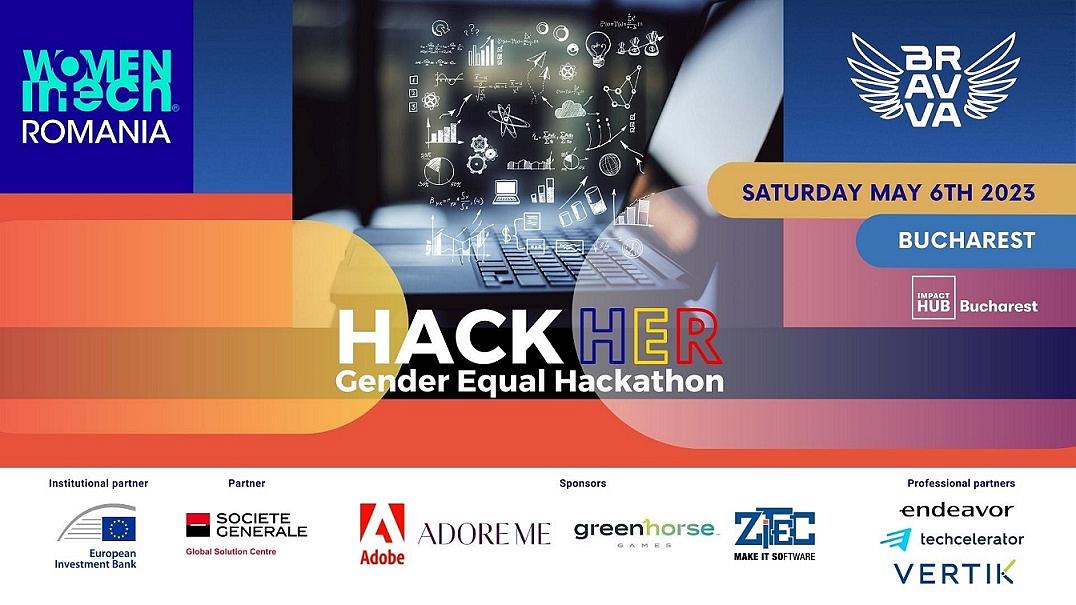 HackHER, a hackathon for diverse teams launched by Women in Tech®Romania and Bravva Angels, takes place on May 6th at Impact Hub Bucharest.
The event will see women startup founders team up with IT specialists to develop technical and digital strategies for their ideas and products. Three finalists will be awarded EUR 5,000, EUR 2,500, and EUR 1,000.
Twenty-four women founders of startups with scalable business models, with technology or technology-activated products in the MVP phase registered for the event. Another 40 IT specialists, ranging from software engineers and business analysts to product owners, product managers and UI/UX designers, registered as well.
The teams will benefit from support from 12 mentors specializing in various areas, namely software engineering, UX/UI design, gaming, WEB 3 and NFTs, business development, investor relations, and data security.
A pitching session will take place at the end of the day.
The jury tasked with selecting the winning teams is made up of Jeremy de France, Co-founder – Graphee; Cătălina Dodu, Partner & Cybersecurity Leader - EY Romania; Marius Istrate, Investor – TechAngels; Simona Lăpușan, Co-founder - Zitec & Mirro.io; Diana Țarfulea, Director of Engineering- Adobe Romania; and Lara Tassan Zanin, Head of EIB Group Office Romania - European Investment Bank.
"We decided to organize this event because we need more women in technology and entrepreneurship in Romania to have a real economic impact. Their business ideas deserve excellent technical development for new, innovative, and useful products that solve real-world problems. The founders often know what the product should be like but not how to build it, while IT specialists need a context to meet young entrepreneurs, which is what we want to facilitate with this event," Marion Hegarthy, ambassador of Women in Tech, said.
"We have joined the Women in Tech Romania endeavor because we have the shared mission of encouraging as many women as possible to develop technology businesses. The large companies founded by women, such as Canva or Blinkist, were successful not only because they solved real issues but because they had exceptional technical execution," Ilinca Păun, the founder of Bravva Angels, explained.
(Illustration courtesy of the organizers)
simona@romania-insider.com
Normal