The Guardian feature reveals how an environmental NGO aims to create "Yellowstone for Europe" in Romania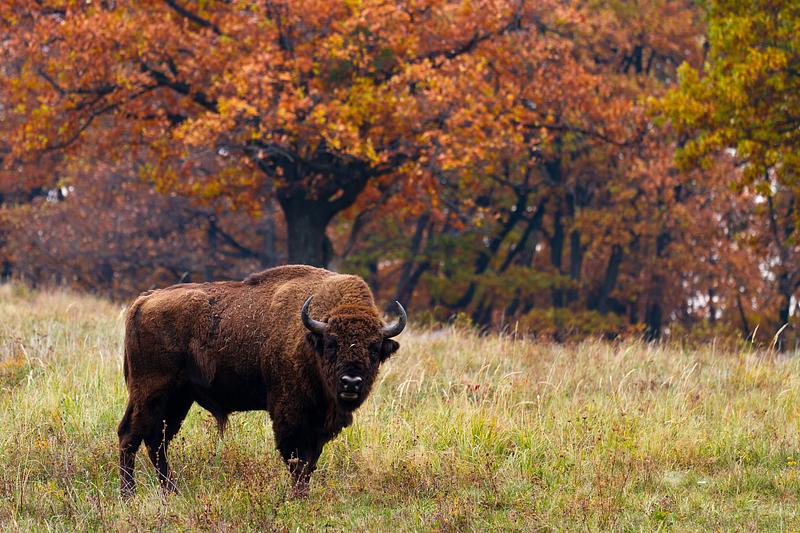 Conservation Carpathia Foundation aims to create a 101,000-hectare wilderness reserve, similar to Yellowstone Park in the US, in Romania's Făgăraș mountains, in the famous Transylvania region. If turned into reality, the project would create Europe's largest forested national park and protect 100,000 hectares of wilderness as well as boost ecotourism in support of local communities, according to a feature published by The Guardian.
Despite illegal logging, Romania has more than 6 million hectares of forest, of which a significant portion is still "virgin," unfragmented areas with no human settlement, home to some of the few remaining sectors of old-growth forest in Europe. The area at the southern edge of the Carpathian Mountains is already among the wildest places in Europe, populated by brown bears, wolves, and lynx. Bison have also been reintroduced in the area after an absence of 200 years as part of the work of Conservation Carpathia.
The Conservation Carpathia Foundation, started by Christoph and Barbara Promberger along with others in 2009, has been fundraising to purchase tracts of forests to stop logging and buying areas to reforest. Inspired by the Tompkins project in South America, they so far bought 26,900 hectares of forest and grassland and planted 4 million saplings.
FCC rangers patrol 75,000 hectares, and this has led to a halt in logging in neighboring forests too. In another innovative move, an FCC association has bought the hunting rights to an additional 78,000 hectares to protect wildlife from trophy hunters, according to The Guardian story signed by Jane Dunford.
Besides providing employment in roles from rangers to tree planters, FCC has created a "food hub" for small-scale local producers like those in Nucșoara village, on the edge of the mountains close to Moldoveanu, Romania's highest peak, to sell their wares.
The foundation plans to continue championing the idea of an immense natural park in Romania, even if it will take decades to achieve.
radu@romania-insider.com
(Photo source: Milous Chab | Dreamstime.com)
Normal