Wild Romania app gets new version to help nature lovers discover country's biodiversity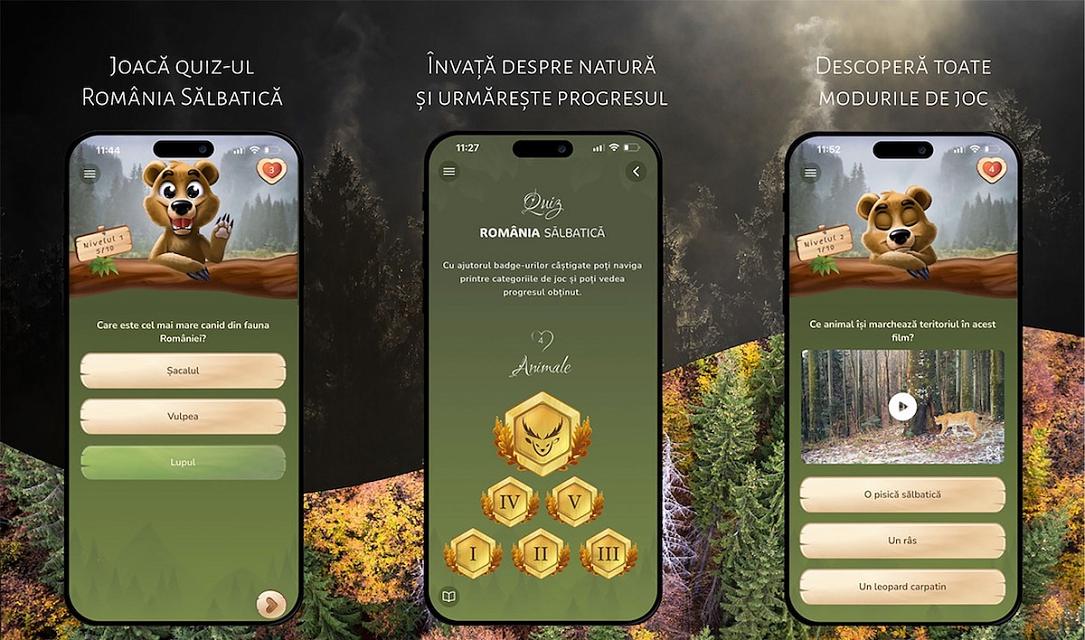 The Wild Romania Association/Asociația România Sălbatică has launched an upgraded version of its app aimed at helping nature lovers discover Romania's biodiversity.
Launched more than a year ago and downloaded by more than 5,000 users, the Wild Romania/România Sălbatică application was just relaunched in a new version that brings a new design and more features, information and spectacular photos. It can be downloaded free of charge on both iOS and Android devices.
With an easy-to-use design, the app is structured by regions - the Carpathian Mountains, the virgin forests, the Danube and Delta, and the Black Sea. Users can follow nature's calendar - where the most exciting events in nature can be found (such as the birds' migration), they can learn about Romania's national and natural parks as well as other protected natural areas, and can receive advice and recommendations about specific areas where they encounter certain species of animals or plants.
In addition, the application includes access to numerous spectacular photos of landscapes, fauna or flora taken by members of Forona (the Organization of Nature Photographers in Romania).
The România Sălbatică app can be a handy tool in the classroom, as support for geography or natural science classes, but also at home for the benefit of the whole family when it comes to education related to the environment and nature. A novelty is the Quiz, which uses animated characters to reveal nature's secrets. The quiz consists of three game modes: campaign, habitats and multimedia.
The Wild Romania/România Sălbatică project was born in 2010 at the initiative of nature photographer Dan Dinu. It comprises, among others, the largest documentary exploring Romania's nature and wildlife, launched in 2021 and multi-awarded in national and international festivals, a photo book printed in 9,000 copies, and the mobile app. In 2022, the initiative took the form of an Association, aiming to preserve nature by informing and educating people with the help of photography and documentary film.
irina.marica@romania-insider.com
(Photo source: Asociația România Sălbatică)
Normal