First stork nests discovered in Bucharest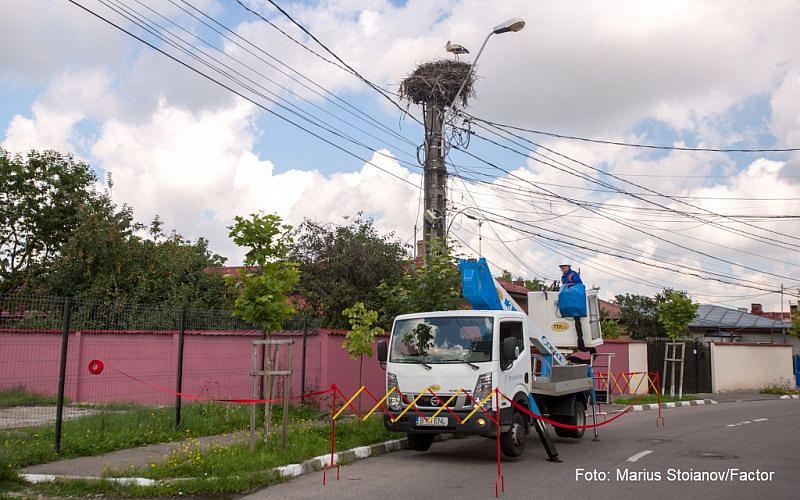 Two nests of white storks were recently discovered in Bucharest, according to the Romanian Ornithological Society (SOR). It's the first time when stork nests are found in the capital.
A user of the Uite Barza (Here's the stork) app, which helps count white storks in the country, first noticed and reported the existence of a stork nest in Bucharest. A second nest was spotted a few days later. Both of them are located on the outskirts of Bucharest, in residential areas, in the capital's District 1.
Both nests are located on electric poles. Ornithologists and electricians verified them and said the birds are safe from electric shocks. The electrical wires on the poles are isolated and there is no risk of short circuits, according to SOR.
"White storks don't nest in crowded cities, like the capital, they prefer villages near fields and ponds. We can't say that the storks moved to the city but that cities are expanding more and more," said Ovidiu Bufnilă, responsible for communication at the Romanian Ornithological Society.
The counting of storks in Romania began on June 25 and will last until July 31. SOR released in late June the 2.0 version of the Uite Barza (Here's the stork) app, which people can use to report the existence of stork nests in their areas.
Irina Marica, [email protected]
(photo source: Sor.ro; photo by Marius Stoianov/Factor)
Normal