Romanian NGO releases updated version of stork census app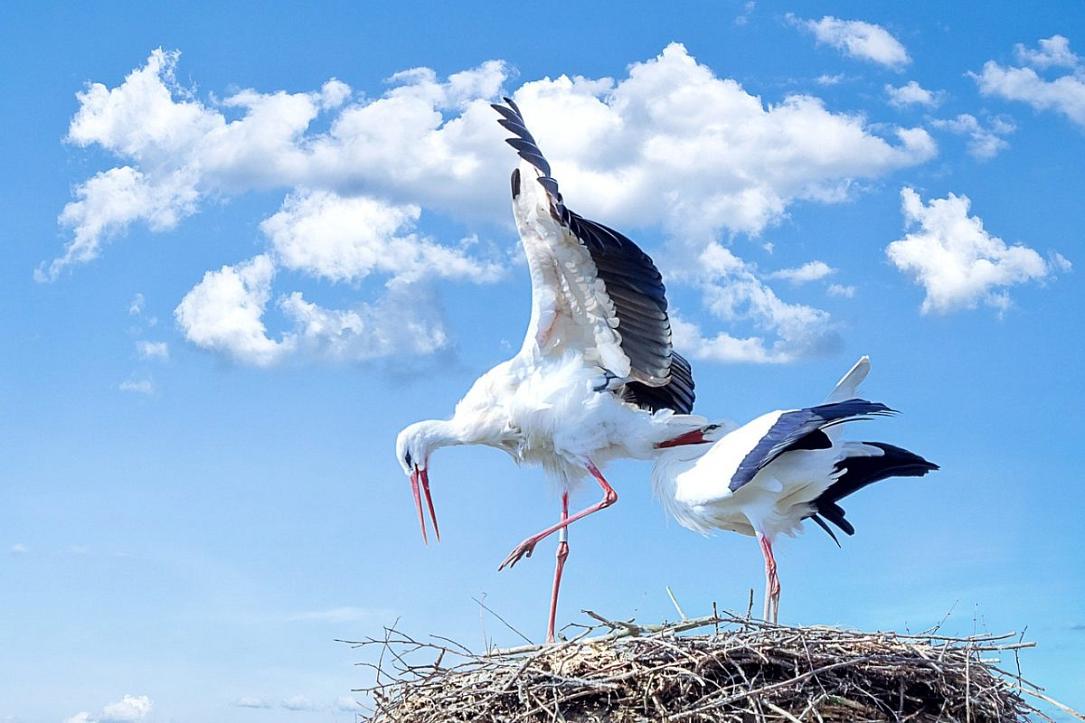 The Romanian Ornithological Society (SOR) has released the 2.0 version of the Uite Barza (Here's the stork) app, which helps count white storks in the country. The improved version of the app offers the options to report areas that could prove dangerous for storks by sending the GPS coordinates and a photo.
"We will continue to count the birds in their nest but we have an update allowing users to report dangerous areas for storks, the places where incidents happen. Whoever finds a wounded or electrocuted stork, can send the GPS coordinates and a photo. The info will reach Enel, allowing interventions to isolate the dangerous power lines, thus reducing mortality," Dan Hulea, the executive director of the SOR, explained.
The counting of the storks begins today, June 25, and lasts until the end of July. "The counting that takes place later is not relevant because the white storks start to migrate towards their hibernation places in August," the SOR explained.
The app was launched last year in a partnership with Enel. It can be downloaded here.
In 2017, the app was installed on 2,609 phones, and users introduced in the SOR database 2,851 nests. Out of these, 1,070 were new nests, adding to the 5,400 nests identified at the last European census of 2014.
Most white storks build their nest on electricity poles. The results gathered with the app in 2017 allowed the identification of the nests that needed support and protection. Since 2010, the distribution companies of the Enel Group installed almost 700 supports for the stork nests and over 4,000 isolating covers for the electricity lines in order to protect the birds.
The campaign developed around the stork census app recently won three awards at the Cannes Lions festival. It won the Silver in the Mobile category, and Bronze in the Health & Wellness and Sustainable Development Goals categories. The communication campaign was developed by Publicis Romania and MSL The Practice.
The campaign previously won a Silver award at the Effie Awards, an excellence diploma at the IN2 SABRE Awards 2018, three awards at the Romanian PR Award 2017 (one Silver and two Golden Awards of Excellence), as well as a Silver award at Internetics 2017.
According to the 2017 census, Timiș is the Romanian county with most stork nests, with no less than 445. It is followed by Arad county (253 nests), Teleorman (223), Harghita (179) and Suceava (167).
Romanian firemen rescue orphan stork chicks
Normal