Seven EU countries ask Romania to avoid actions that may weaken the justice system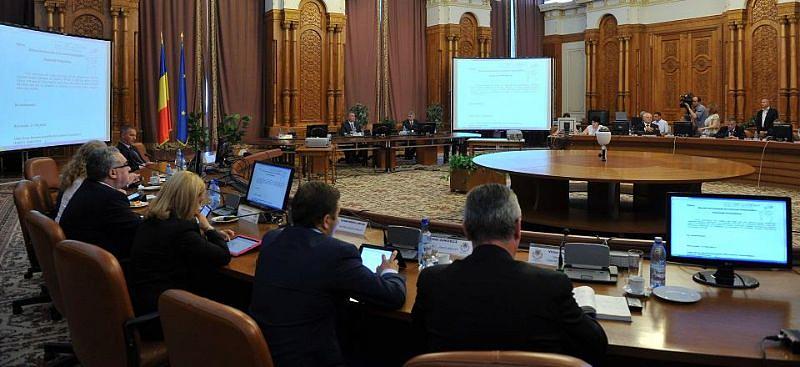 Seven EU members states, through their embassies, have asked the Romanian policymakers to avoid any action that may lead to weakening the justice system independence and the fight against corruption in Romania.
The embassies of Belgium, Denmark, Finland, France, Germany, Netherlands, and Sweden in Romania have signed a joint statement, asking the Parliament to avoid any back steps in justice reform and to seek the Venice Committee's advice on the new justice laws.
"We, the representatives of the partner-countries in the European Union, wish to reaffirm the allegiance to our common destiny with Romania, based on common values and, most of all, the rule of law," reads the statement.
"We acknowledge that Romania has made significant progress in building an itinerary and carrying out credible reform in the justice sector, in the past ten years. However, our belief is that the laws recently adopted on justice reform, in their current form, and the recent amendments to the Criminal Code and Criminal Procedure Code, risk endangering these progresses," the seven embassies continue.
They point out that the European Union recently concluded that justice reform in Romania needs "predictability, full transparency, and inclusive consultations" and advised that no back steps are taken.
"In this context, we appeal to all the parties involved in the justice reform project to avoid any action that may weaken the judiciary's independence and the fight against corruption and ask, without delay, the necessary advice from the Venice Committee, to maintain the judiciary system's independence and keep the reform process intact," according to the same document.
The statement comes as the Romanian Senate has adopted this week a series of changes to the justice laws, already voted by the Chamber of Deputies. The changes are related to the magistrates' status and the functioning of some key institutions in the justice system. The amendments also reduce the President's role in appointing chief prosecutors and Supreme Court judges.
The special parliamentary committee that came with the amendments to the justice laws, led by former justice minister and Social Democrat MP Florin Iordache, is also drafting a series of changes to the Criminal Code and Criminal Procedure Code. These changes, that haven't been publicly debated, may have a negative impact on the prosecutors' activity in Romania, according to chief prosecutors from the National Anticorruption Directorate (DNA) and the Anti-Organized Crime Directorate (DIICOT).
Thousands of judges and prosecutors in Romania have participated in silent protests against the new justice laws and the proposed changes to the criminal codes this week.
However, Florin Iordache, the man responsible with coordinating the new justice reform, says that the changes to the justice laws strengthen the fight against corruption and justice independence. He asked all those who criticize the new laws to read them and see that they are "better, more coherent, and according to EU norms and legislation."
US urges Romanian Parliament to reject proposals that may weaken rule of law
President: EC could invoke Article 7 for Romania, after Poland
editor@romania-insider.com
Normal