News from Companies
easySales - Merchants have adapted quickly to changing consumer demands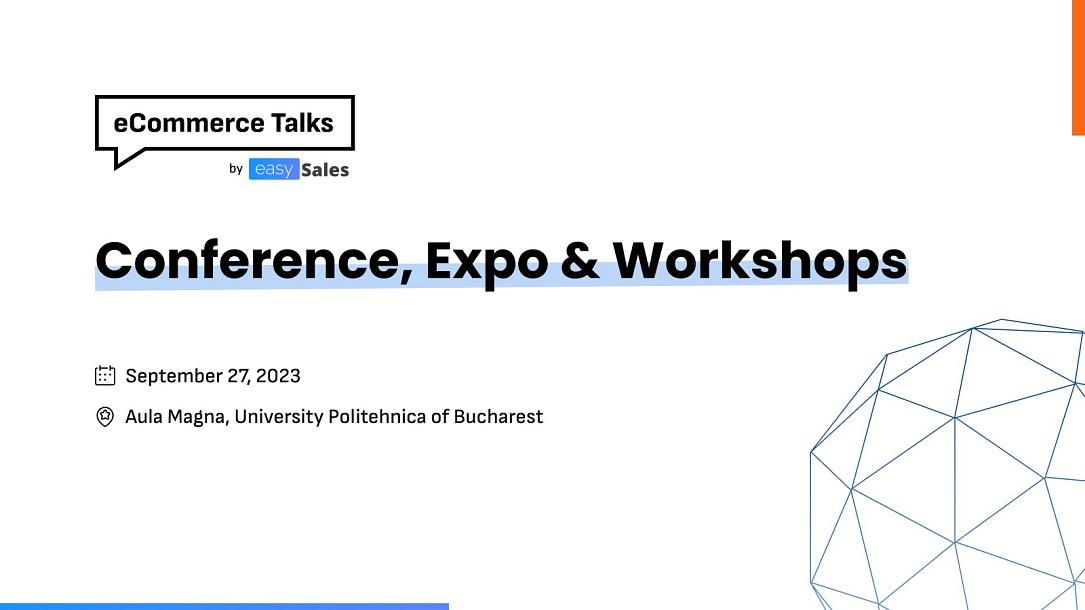 Due to the COVID-19 pandemic, merchants have been forced to adapt to changing consumer demands and preferences. The transition of businesses from offline to online, the focus on a better online customer experience, and shorter delivery times are just a few of the changes that have been observed in e-commerce in recent years, according to easySales.
In addition, merchants are focusing more on precise market segmentation, paying increased attention to product quality and sustainability, and the adoption of emerging technologies - e-commerce automation platforms and the implementation of artificial intelligence tools - is a natural evolution.
The impact of the pandemic is also reflected in the evolution of sales for certain categories of goods and services. According to an analysis by easySales, conducted in the period January - July 2023 based on sales recorded on its platform, products from the categories Home & Garden, Electronics IT&C, Health & Personal care, Fashion, Sports & Outdoors, Babies Kids & Toys had the largest share in online sales. It is expected that by the end of 2023, products from categories such as Fashion, Beauty, and Kids & Toys will rise in the ranking.
The same analysis shows a decline in sales in the following product niches: Beauty, Pet supplies, PC, Periferice & Software, Books Movies & Music, and Babies Kids & Toys.
An important event at which top experts will offer a comprehensive perspective on industry changes and sales evolution is eCommerce Talks by easySales. What are the trends and innovations in the eCommerce industry, what are the success factors for success, and how important is innovation in the field are just a few of the topics on the agenda of the event. Presentations and specialized workshops provide access to important information about best practices and successful strategies in eCommerce. The event offers the opportunity for direct interaction with experts in the field, who will share their relevant ideas and experiences.
An example of this is Cătălin Macovei, CEO of Truda.io CTO & Partner Limitless Agency: "I am eager to join this event to share my perspectives from the field of online marketing and to discuss the key trend in eCommerce for 2023. In my opinion, data is now the new oil in the continuous evolution of digital businesses, and I strongly believe that investing in the collection of accurate quantitative and qualitative data is no longer an option, but an absolute necessity for any company that aspires to future success. Companies that will invest in collecting such data will have a significant advantage in the future."
Now in its fourth edition, eCommerce Talks by easySales will take place on September 27, in the Aula Magna Hall of the Politehnica University.
To register, please visit the link https://l.oveit.com/events/embed?id=7b15470ffb.
easySales is a B2B platform and a rapidly growing start-up, launched in April 2019. The platform has become popular through cloud services that connect e-commerce players with all external systems in just a few minutes.
The main benefits are centralized management of orders from multiple channels, ​​fast listing of products on multiple sales channels, real-time stock synchronization, dynamic analysis of prices and sales, and automatic translation. The easySales solution was named a finalist in the Uipath Automation Award competition in October 2021 and, in May 2022, became a finalist in the EBRD Star Venture program, dedicated to the accelerated development and expansion of potential start-ups from Europe that can consolidate the e-Commerce ecosystem with automation solutions. More information is available at www.easy-sales.com on facebook and linkedin.
*This is a Press Release.
Normal