European Commissioner says she won't take any more insults from Romanian Govt.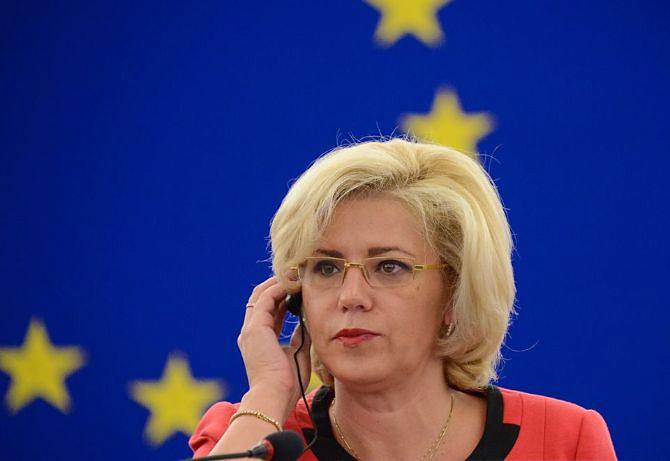 Romania's representative in the European Commission, Corina Cretu, who manages the EU funds for regional development, said on Monday, October 8, that she would not take any more insults from the Romanian Government related to her work.
She explained that she made "extraordinary efforts" so that Romania wouldn't lose EU funds in the 2007-2013 financial period, by splitting many projects that wouldn't have been finalized on time into several phases. This allowed the country to take EUR 3 billion extra, which would have been lost otherwise, as the projects were much behind schedule, local Mediafax reported.
She also said that she is trying to work with the Romanian Government so that Romania doesn't lose funds in the current financial cycle (2014-2020). At the beginning of this year, Romania was at risk of losing EUR 800 million.
Corina Cretu added that the Romanian Government has failed to come up with mature infrastructure projects that would qualify for EU financing. She said that the highway between Targu-Mures and Iasi was a priority of the European Commission but the local government decided to build this highway in public-private partnership, which shows it's not a priority. Other major investment projects are long overdue as well, she said.
Senate president Calin Popescu-Tariceanu, who is also the leader of PSD's junior coalition partner ALDE, said he was convinced that Commissioner Corina Cretu had only the best intentions and the government should do more to push important projects.
"These projects are not like wine, to store them in a cellar and wait for them to get better," Tariceanu said.
The Transport Ministry, which should come up with big infrastructure projects, is run by PSD's Lucian Sova.
Regional policies commissioner says Romania lacks big infrastructure projects
Normal