Bucharest speeds up new fair in largest square just before planned National Day protests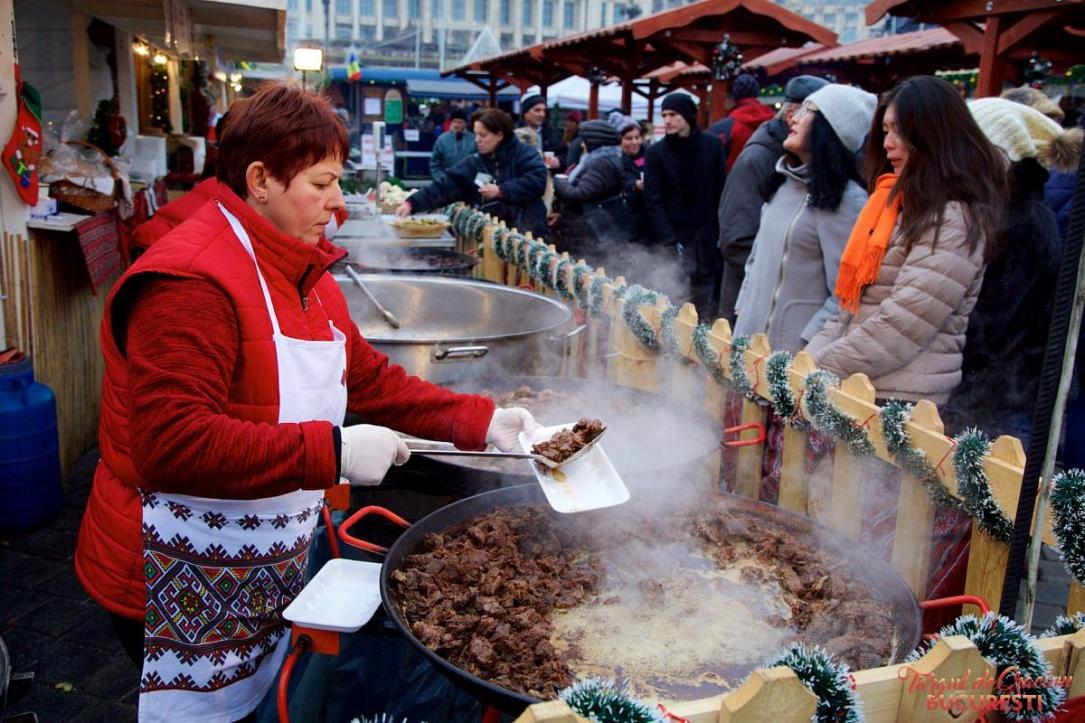 Soon after announcing it, the Bucharest City Hall has already started to put together the new Christmas Fair in Victoriei Square in the Romanian capital, a place which has been hosting weekend protests against the Government's planned changes to justice laws.
Protesters however plan to continue gathering in the Square, in front of the Romanian Government building, for the scheduled December 1 protest.
With a planned budget of some EUR 86,000 and an expedited public acquisition procedure, the new fair should take place between December 5 and 17. City hall workers have already installed temporary traffic lights and marked pedestrian crossings in Victoriei Square.
This would be the third Christmas Fair in Bucharest, after the main one in Constitutiei Square, where the City Hall also organized this event last year, and another one in Universitatii Square. The Bucharest Christmas Market in Constitutiei Square is the official City Hall fair, open between December 1 and 27.
Asked by local media whether the new Christmas fair was planned in advance, the City Hall has said it was requested by the Bucharest School Inspectorate, according to Mediafax newswire. The fair should thus be aimed at children.
It will include 30 stands and a stage where children choirs and bands, as well as famous artists will perform. The fair will open daily between 10 AM and 10 PM. The Victoriei Square will also host the City Hall's New Year's Eve Concert on December 31 between 7 PM an 1 AM.
Car traffic will continue undisturbed in the Victoriei Square, but there would not be much room left for mass gatherings. They would also not be allowed there, as by Romanian law, it is forbidden to organize two public events in the same place, no matter their type.
However, 10 civic organizations have announced via social media that they plan to keep their protest scheduled for December 1 at 6 PM, on Romania's National Day, arguing that organizing the fair there is in fact illegal.
Other civic society sources quoted by Romanian media said they would most likely find another place for the protests, such as the Presei Libere Square (Free Press Square), which is close to the Victoriei Square.
Bucharest City Hall occupies main protest square with Christmas market
Romanian PM not affected by street protests
(photo source: Bucharest Christmas Market 2016 on Facebook, photographer Aurel Virlan)
Normal