Romanian investor leaves liberal party to form new party and run for president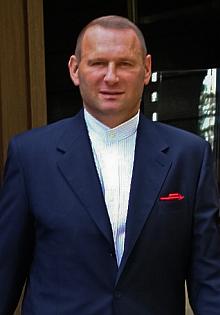 Romanian investor Viorel Catarama announced on Monday that he will leave the National Liberal Party (PNL) and form a new party, Dreapta Liberala – the Liberal Right. He also said he will run for president in 2019.
Catarama also announced his 12-point political program, which includes cancelling all state aid for people who can work, cancelling all special pensions for politicians, laying off 25% of the public-sector employees, a 10% flat tax and promoting businessmen in public positions.
Viorel Catarama, 63, has been a member of the National Liberal Party since 1990. From 1993 until 1999, he was a vice president of PNL. Lately, he has been one of the main critics of PNL president Ludovic Orban.
Catarama owns the Elvila group, one of the biggest furniture producers and retailers on the local market.
Investor lists his furniture business on Bucharest Stock Exchange
(Photo: Elvila/Wikipedia)
Normal