Romania's Brașov submits bid to become European Green Capital in 2025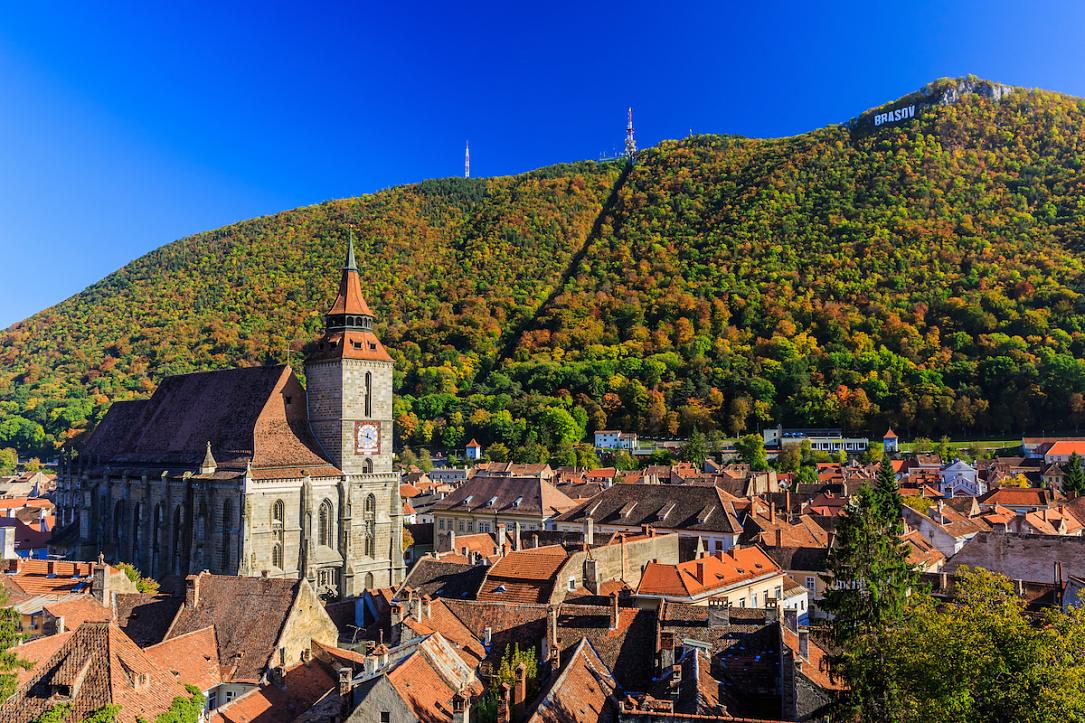 Brașov, a popular mountain city in central Romania, submitted its candidacy for the European Green Capital 2025 title, mayor Allen Coliban announced. The award recognizes and rewards cities' efforts to achieve ambitious goals for environmental improvement and sustainable development.
According to the mayor, the Brașov City Hall submitted the application file on April 30.
"The surprise I had participating in events organized at the European level was that the things we do in Brașov are actually models of good practice for cities all over Europe. I participated in conferences and events where cities boasted about transforming a public building or a kindergarten into prosumers, into producers of green energy; here, in Brașov, we have 27 educational units that are involved in a European funding project for such transformations," mayor Coliban said, quoted in the press release.
"Brașov is developing its own photovoltaic park, and we are close - meaning a medium time frame, in the coming years - we are close to becoming energy independent for everything that means consumption for public sources. All these things position Brașov in a European vanguard of cities that are sustainable and that implement green policies. It was absolutely normal that these ambitions put us on the map of the cities competing for this title, European Green Capital," he added.
One of Brașov's strengths is that it has the largest green public transport fleet in Romania, the City Hall said, adding that, with the help of Resilience Facility funds, it will become the country's first 100% electric transport fleet.
Brașov was also the first city in Romania to use 100% green energy for public consumption. In addition, the municipality secured financing to build a photovoltaic park which, together with solar panels to be placed on school units, will ensure Brașov's energy independence to a proportion of 90%.
"Added to this are the steps taken by Brașov regarding the transition to alternative transport, being the first large city to have a Velo Masterplan and several ongoing projects: compliant bicycle lanes so that every resident of Brasov has a lane less than 250 meters away by 2026; building park&rides at city entrances; dedicated lanes for public transport," reads the press release.
The city also set the target to cut carbon emissions by 55% by 2030 and reach carbon neutrality by 2050.
"When it comes to the process, this candidacy goes through a technical phase, which will end in June," mayor Allen Coliban explained.
The winner of the European Green Capital 2025 title will be announced in October.
irina.marica@romania-insider.com
(Photo source: Sorin Colac | Dreamstime.com)
Normal