Babeș-Bolyai University, highest among Romanian universities in Times Higher Education ranking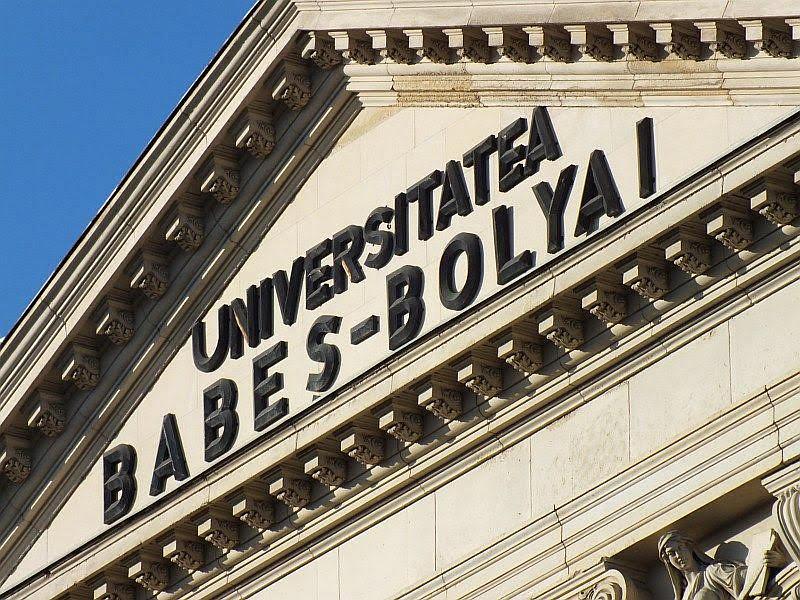 Babeș-Bolyai University in Cluj-Napoca has the highest number of appearances among Romanian universities in the recently released Times Higher Education subject-specific rankings for 2024. 
The prestigious international university ranking places the University of Bucharest and Alexandru Ioan Cuza University in Iași second in terms of the number of appearances by Romanian higher education institutions. Most institutions have only one appearance in this year's edition. 
Times Higher Education World University Rankings by Subject is produced by the same provider of international higher education analysis that publishes the overall ranking with the same name in September. 
Compared to last year, Romania is represented multiple times in this global ranking, with 57 appearances of Romanian institutions, which is 10 more than in the previous edition. However, most of these are in the lower part of the subject-specific rankings, and only a few universities have managed to achieve some improvements compared to the previous edition.
The global ranking has recently expanded, with the number of universities included in subject-specific rankings increasing from 1,799 to 1,904, according to Edupedu.ro.
This year, Alexandru Ioan Cuza University in Iași has equaled the University of Bucharest in terms of appearances, both having 7 appearances, placing them behind the leader, UBB in Cluj-Napoca, with 9 appearances. Only one university, Transilvania University in Brașov, has 4 appearances, and 4 universities are included in the rankings 3 times.
This year, as well, one of the main universities in Bucharest, Politehnica, appears only once. At the same time, UMF Carol Davila is featured in the ranking with one appearance, after not appearing in the global ranking last year. 
Once again, there are no Romanian universities included in the Law category of the rankings. In the field of Education, there is a shift: the University of Bucharest surpasses UBB Cluj-Napoca. In this field, UBB reports better scores in terms of Research Quality and Internationalization, but the University of Bucharest performs better in Teaching, Research Environment, and Engagement (with industry). 
Another notable development is in the field of Psychology, where Alexandru Ioan Cuza University in Iași appears in the same segment of the ranking as UBB and UB. 
(Photo source: UBB Cluj on Facebook)
Normal