Art in public places: Project kicks off with performance in Timișoara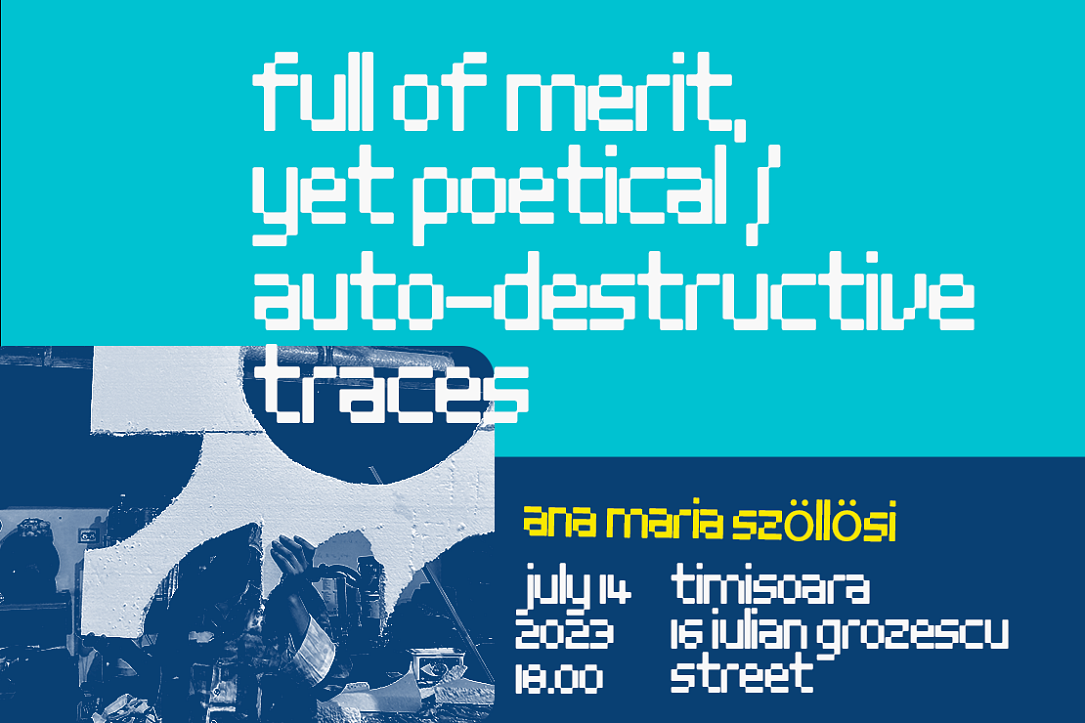 Artist Ana Maria Szöllösi will hold a performance of the artwork Full of Merit, Yet Poetical / Self-Destructive Traces in Timișoara on July 14.
It is part of the public art stage of the Accelerator. Mentoring and Production for Emerging Artists program, developed by Gaep. The program includes six artworks produced individually or in groups by the emerging artists selected last year. The previous stages of the program included mentoring and the exhibition Back to Where It All Began, which was on view at Gaep between February and May. The exhibition is now available online. The Accelerator program will close at the end of September.
The performance in Timișoara starts on July 14, at 6:00 PM, at 16 Iulian Grozescu Street, at the studio where the artwork has been recently produced. Then, the artist will run the ball on 3-5 Peneș Curcanul Street, following the Bega river towards the city center.
The performance consists of a chalk ball that will be rolled around the city by the artist until it disintegrates. "The trace of the performance remains as an ephemeral artwork that was influenced by the context and conditions of the path and serves as a silent witness of the ways in which we inhabit public spaces," according to a presentation of the project.
Full of Merit, Yet Poetical / Self-Destructive Traces is a collaboration between artists Roberta Curcă, Lucia Ghegu, Stanca Soare and Ana Maria Szöllösi, with the significant contribution of Maria Mandea. Timișoara is the first city where the performance will take place. It will be followed by Bucharest, Cluj-Napoca, and Pitești.
Ana Maria Szöllösi lives and works in Timișoara, where she graduated from the Faculty of Arts and Design in 2018. She also studied with a scholarship at Jan Matejko Academy of Fine Arts, Krakow and Aristotle University of Thessaloniki, Greece.
The six art projects in public space are coagulated in the concept "The Artist, the Work and Everyone Who Comes to It" created by Tevž Logar, curator of the exhibition Back to Where It All Began at Gaep gallery.
(Illustration courtesy of Accelerator)
simona@romania-insider.com
Normal