Events in Romania: Holzstock Festival takes place at fortified church in Hosman this month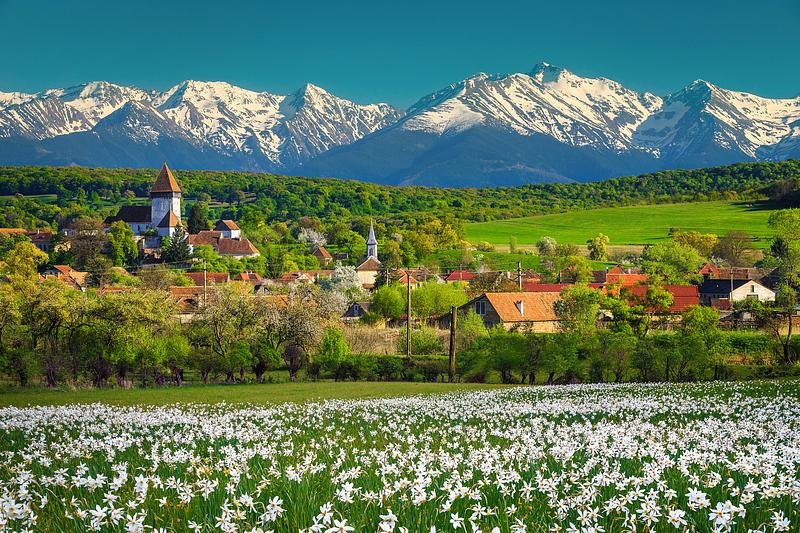 Holzstock Festival, the event that aims to promote the architectural heritage of Hosman, a village in Sibiu county, and the initiatives in Hârtibaciului Valley, will hold its ninth edition between August 18th and August 20th.
The festival takes place in the ensemble of the fortified church in Hosman. The church's yard will host camping areas, while the barn will serve as a relaxation area during the day and a dance floor for the after-parties. The event aims to raise awareness of the need to preserve the area's architectural heritage by using the village's buildings in an updated context, the organizers explained.
Starting with this edition, the festival aims to focus on smaller bands that are relevant to the evolution of the indie/alternative scene in Romania.
"For this year's edition, we had the privilege of selecting for Holzstock the Romanian indie bands that I think are, at this point, most relevant, consistent, fresh, and have the strongest stage presence. These are bands that could easily fit the lineup of any important alternative festival but are overlooked by most local festivals. We have prepared a mix of shoegaze, indie, garage, punk, post-punk and even something prog and math post-metal for our uber-cool and uber-nice audience," Vlad Ilicevici, the event's musical director, explained.
The lineup includes Cardinal, Baby Elvis, The Nuggers, Astro Générale, Bad Decisions, D.E.N.I.S., Plant, Vague, and the festival's resident trio Orkid.
The program also includes pottery, painting, and knitting workshops, train rides on the historic narrow-gauge line in Hârtibaciului Valley, activities for children, hiking, and guided tours of the Hosman fortified church.
More on the program and tickets here.
(Photo: Janos Gaspar/ Dreamstime)
simona@romania-insider.com
Normal