Streaming platform WaterBear launches documentary about Romania's Nucșoara community, beech trees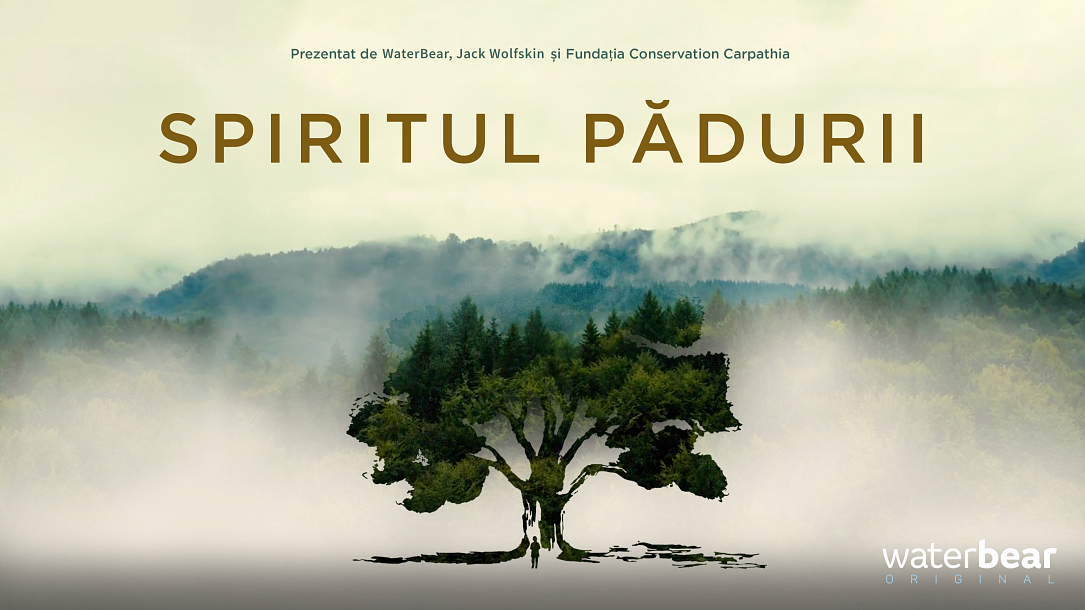 WaterBear Network, the first interactive environmentally-oriented streaming platform, recently launched Spirit of the Forest/Spiritul Padurii, a documentary about the ancient beech trees of Nucșoara, in central Romania, and the people of this community. 
The film is made in collaboration with Foundation Conservation Carpathia and Jack Wolfskin and can be streamed from November 16.
The action is set in the commune of Nucșoara at the foot of the Făgăraș Mountains, a community that preserves the character of the mountain village, which impresses the audience through its natural beauty, untouched by modernity. The region also has a history marked by anti-communist resistance movements. 
The centuries-old beech trees of the area have been a shelter and a place of prayer, a source of heating and fresh air, becoming the witnesses of time and heritage that need to be protected. From the ultimate dream to create the Făgăraș Mountains National Park and to contribute to the conservation and restoration of natural ecosystems, Foundation Conservation Carpathia together with the Nucșoara Municipality Town Hall has created the project Forest of Immortal Stories. It aims to preserve 2,544 ancient beech trees through adoption and to promote the area as a tourist spot with high natural value. 
The film 'Spirit of the Forest' is a call to action intended to inspire the public to protect the environment. This message is conveyed by the characters from the community who are interconnected by these ancient beech trees that have existed in Nucșoara for hundreds of years. The action illustrates the close links between nature and man, the perspective of preserving traditions, the authentic way of living of the villagers, and how they appreciate and protect the old beech trees in a genuine and simple way. It is a story about hope, perseverance, and transformation.
The Făgăraș Mountains are home to a wide variety of plant and animal species, all of which are key to maintaining the health of the entire ecosystem of the Southern Carpathians. Nucșoara has become an emblematic place because of the close relationship between people and nature, and as a result, many of the beech trees found here are over 400 years old and play an essential role in sustaining natural processes. The way that the local community interacts with these trees is an example of respect for nature.
The documentary is directed by Jamie Jones, the 2019 BAFTA award-winning British director who began his career making documentaries for the BBC about communities, their culture, and relationships between people. 
The documentary Spirit of the Forest produced by WaterBear can be watched for free on Waterbear.com. Those who wish can support the Forest of Immortal Stories project and adopt one of the 2,544 ancient beech trees available on Treeswithstories.com. 
(Photo source: Conservation Carpathia)
Normal