The top 10 economic promises that helped the Social-Democrats win the elections in Romania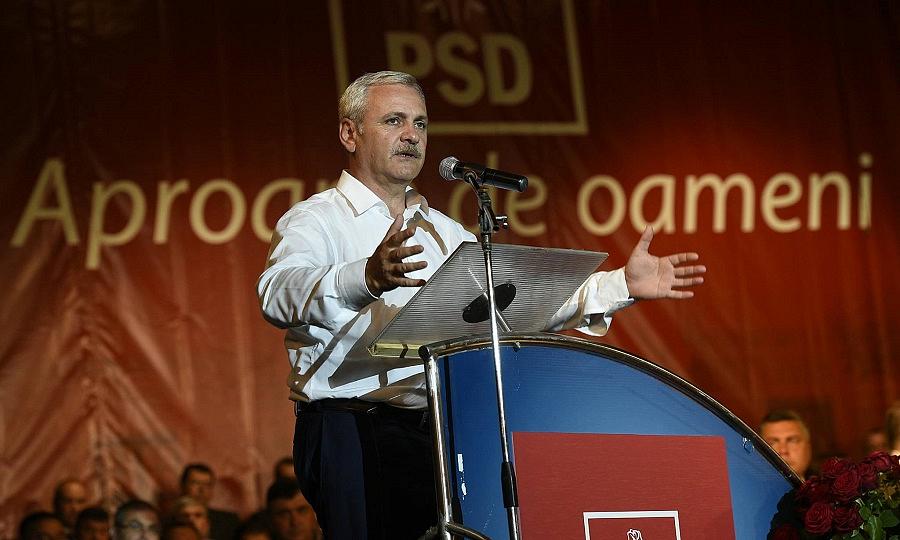 More Romanians in the middle class is the main promise the Social Democratic Party (PSD) has made in the campaign for the parliamentary elections. "Every Romanian citizen and every family that works hard must have the chance to be part of the middle class, namely to have a well-paid job, access to top education, quality medical services, and enough money to afford one family holiday each year," according to PSD leader Liviu Dragnea.
Here are the top 10 economic promises PSD has included in its governing program, which helped the party win the parliamentary elections.
1.Higher salaries: The salaries of all education and healthcare employees will go up by 15% starting January 1, 2017 (the increase has already been approved by the Parliament before the elections). Moreover, all public-sector employees will get higher salaries starting July 1, 2017. This measure will increase the state's personnel expenses by almost EUR 2 bln, in 2017, to some EUR 14.6 billion.
Over the next four year, the minimum gross salary should increase to RON 1,750 (from RON 1,250 now) and the average gross wage in Romania should go up by 40% in the next four years, to RON 3,950 (EUR 877). The number of employees in Romania should also increase by 850,000, to 5.6 million in 2020.
2.Higher pensions: the pension point will increase from RON 871 (EUR 193) to RON 1,000 (EUR 222) while the minimum guaranteed pension will go up from RON 400 (EUR 89) to RON 520 (EUR 115). This will increase the state's welfare expenses by over EUR 1 bln, to EUR 19.2 billion.
In the next four years, the pension point should increase by a total 60% by 2020, to RON 1,400 (40% of the average salary).
3.Higher public investments, which will be directed to the defense industry, local development (water, sewage, roads, houses), building new hospitals and revamping existing ones, building new kindergartens, revamping public schools, irrigation systems, highways and fast railways. The public investments in 2017 should reach EUR 5.3 billion, up by EUR 1.5 billion compared to this year.
4.Higher defense spending: Romania's defense budget should increase by over EUR 1 billion in 2017 and reach 2% of the country's GDP.
5.Creating a sovereign investment fund that will reunite the state's stakes in some 200 companies. The fund should have some EUR 10 billion in assets and should finance strategic projects and help increase the EU fund absorption. It should finance investments in new highways, energy projects, irrigation systems, hospitals, and research and development. The fund would also invest in creating new food, metallurgic, pharmaceutical, and defense component factories and would help create some 42,000 new jobs.
6.Stimulating start-up creation by setting up a state aid scheme that would finance some 10,000 start-ups each year. The state financing should be up to RON 200,000 (EUR 44,400) per project. PSD also promises to simplify the company registration procedure allowing entrepreneurs to submit the document online and get the approval from the Trade Registry in one day. Entrepreneurs will pay nothing to register their first company and will be able to do it with just RON 1 social capital. Moreover, the state would provide free electronic signature and free bank account for start-ups. The number of companies in Romania would thus increase by 20% per year and some 60,000 new jobs would be created by 2020.
7.Setting up the Ministry of SMEs, Entrepreneurship, and Tourism and unifying the business and administration legislation in two codes: the Economic Code and the Administration Code. Companies should also be able to submit any form required by the authorities online and should be able to pay all their taxes online starting December 1, 2018. The IT systems of all public institutions should be interconnected starting the same date.
8.Programs for the youth and sports, including financial support for students in need to help them finish school, and a guaranteed starting salary of RON 2,500 (EUR 555), gross, for university graduates. The state would also cover half of the employers' costs with young employees in the first three years.
9.Lower taxes for everyone: Starting January 1, 2018, PSD also promises lower tax rates: the income tax for employees should go down from 16% to 0 for those earning gross wages under RON 2,000, doctors, and IT specialists, and from 16% to 10% for all other employees. The social contributions should also go down slightly. There will be no more taxes on pensions.
Taxes will also be lower for companies: research and development centers will be exempted from paying profit tax for ten years, starting March 1, 2017; the tax on dividends will be reduced from 5% to 0 starting January 1, 2018.
Moreover, the VAT rate for house sales will be eliminated and the VAT rate for publicity services will go down from 20% to 9% starting March 1, 2017.
10.High EU fund absorption rate: Romania should get some EUR 20.5 billion worth of EU funds in the next four years, or 72.5% of the amount allotted to it.
How does PSD plan to pay for all these promises? The party's governing program takes into account a nominal GDP increase of over 7% per year, up to some EUR 225 billion in 2020 (from EUR 168 bln in 2016), and a 9% yearly increase in budget revenues. Thus, the public debt should remain at around 39% of the GDP and the yearly budget deficit should gradually fall to 2% of the GDP by 2020.
editor@romania-insider.com
Normal