Romanian start-up awarded at the Retail Business Technology Expo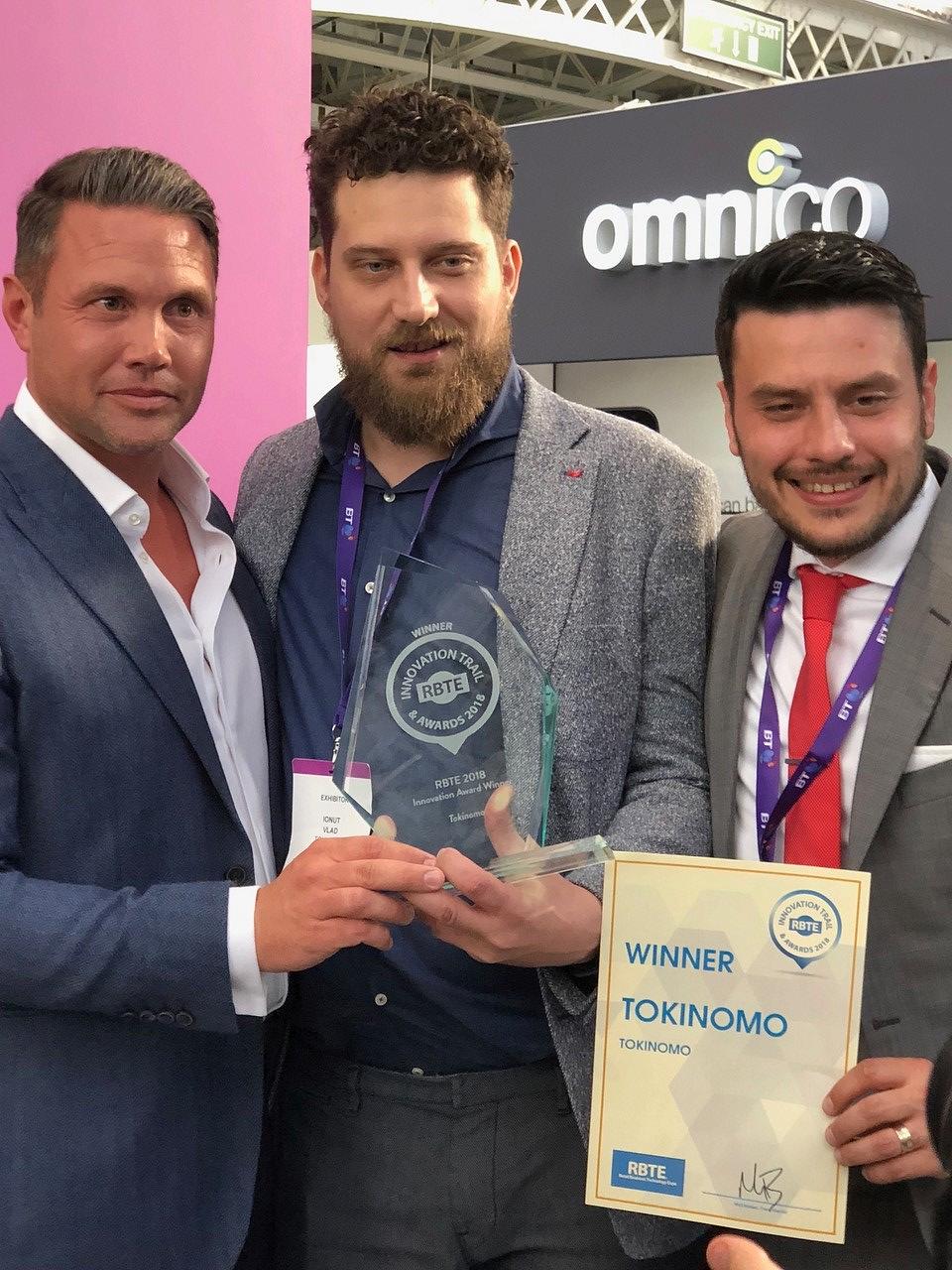 Tokinomo, a Romanian start-up that develops retail advertising solutions, won the grand prize for innovation at the Retail Business Technology Expo, the largest retail fair in Europe. It is the only Romanian company awarded so far at this event.
The Retail Business Technology Expo is organized annually in London, bringing together partners, retailers, companies and suppliers of retail solutions. It rewards the most innovative retail solution in categories such as payment, data, logistics, merchandising and marketing. This year, the event took place at Olympia London, on May 2-3.
Tokinomo is an innovative device for the promotion of products in the store, which uses motion, sensors, sound and light to bring the products to life. The technology brings to the market the new concept of Real Reality, which gives consumers the opportunity to interact with the real product.
The Tokinomo device was used in in-store campaigns by top brands in FMCG, proving its efficiency by increasing sales by up to 550% during campaigns. Following a campaign in August 2017, it turned out that 40% of buyers remembered the brand name outside the store.
Accelerated growth: Where start-ups in Romania go to develop
Irina Marica, [email protected]
Normal