News from Companies
Students of the British School of Bucharest set new standards of academic excellence with outstanding A-Level exam results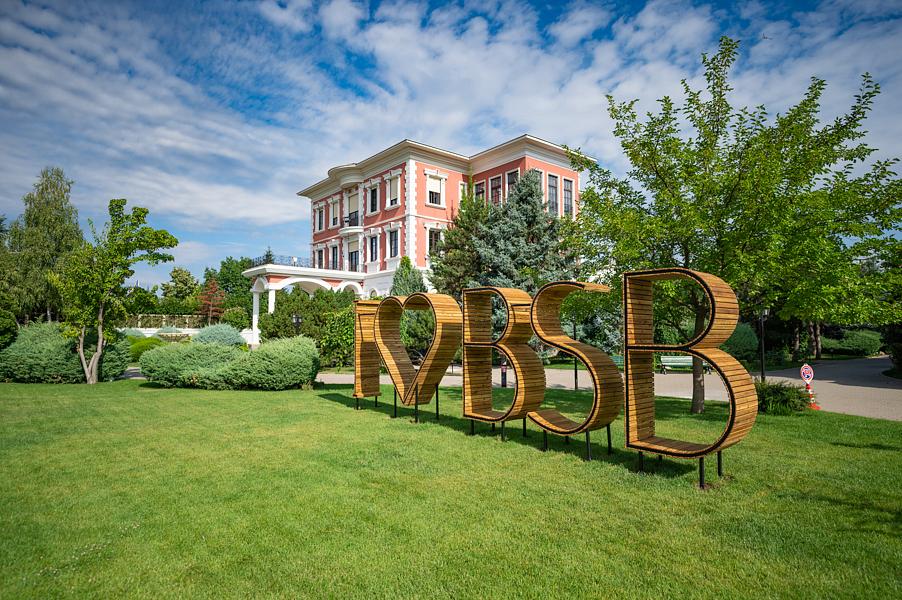 The British School of Bucharest (BSB) is thrilled to announce the exceptional achievement of its Year 13 students in this academic year's A-Level examinations. The remarkable outcomes underscore the dedication of both students and teachers, in addition to the invaluable support from BSB parents and the wider community. Among the highlights of this accomplishment are the impressive statistics: a remarkable 48% of students secured A*-A grades, while an outstanding 70% achieved A*-B grades.
These exceptional results place this year's cohort among the highest-performing groups at BSB. The institution's tailored approach to education, coupled with individualised support, has enabled its students to excel academically. As a result, this school stands out as one of the premier independent, non-selective schools worldwide.
Moreover, BSB is proud to announce that over 95% of its graduating students have gained acceptance into prestigious universities worldwide. These institutions span various countries, including the UK, Spain, Romania, Slovakia, Switzerland, and the USA. Notably, students have been accepted into renowned universities such as the University of Cambridge, Imperial College London, University of Durham, St. Andrews University, IE University Madrid and Fordham University, USA.
The diverse range of future studies pursued by this year's cohort of students is equally impressive. From traditional academic disciplines such as History, Economics, Natural Sciences, Law, and English Literature to innovative fields such as Entrepreneurship, Data Science, Digital Innovation, and Film.
'For many of our students, these examinations results represent the culmination of all the years of study at BSB and provide a defining moment in the lives of our young people. They enable them to progress to colleges and universities and offer them the best life chances possible. Theses examination results also represent the care and true dedication in both academic standards in teaching and learning and comprehensive pastoral support of and from all the BSB staff, the support and of and our close collaboration with our BSB parents and the pride in achievement within each of our students as they strive for the best. We are proud of these examination results, especially when we consider our context as being British an international, non-selective school and with the benchmarks being set at pre-pandemic levels. A truly remarkable achievement; well done and warm congratulations!' – Jason Porter, Head of Secondary School, BSB.
Preparation and application process for a top university 
The UK, the Netherlands, Switzerland, Sweden, and Germany are the European countries with the most top-ranked universities in the world. Although it is the second smallest continent, Europe is home to more than 500 of the top 1,500 universities worldwide. For this reason, there is significant competition to gain access to universities like the University of Cambridge, Imperial College London, IE University Madrid, or indeed universities such as Fordham, USA. It is a mission that requires hard work, dedication but also valuable information from people with experience in the field. 
Chloe Millward, Head of Key Stage 5, emphasised the importance of early preparation for university applications, especially for highly competitive institutions across Europe: 'The last two years of study are essential in achieving the results you want, and I'm not just talking about academic results. Career counselling, individual university guidance focused on students' interests and qualities, choosing the right courses and universities, writing the admission essays, and deepening interview techniques are important components in the admission process to top universities in Europe and globally'.
For a long time, universities in the UK have been the preferred choice of many students studying in Romania. In recent years, however, the Netherlands, Spain, Italy and Germany have become increasingly popular for BSB students alongside destinations in Canada and the USA. To be accepted to study at such educational institutions, A-Level exams are a solution that has been proven over many years. The British curriculum and, particularly, the preparation for A-Level exams, are designed to enhance students' study skills and foster critical thinking and argumentation abilities.
I'll be studying History at The University of Cambridge, Girton College. I chose this course as I really enjoyed the History lessons at A-Level and they enabled me to read around the subject out of school as well. I was unsure for a long time about what I wanted to study so I just wanted to choose something that I was truly passionate about and enjoyed doing. The University application process is quite complex. Luckily, we had Mr. Walters (University Guidance Counsellor) there to help us throughout all of it, especially since Cambridge requires you to apply early in the year. - Stephanie Belz – BSB Graduate 2023 (A*A*A*)
I'm going to be studying Economics at The University of St Andrews. Economics is an A-Level offered at BSB from Year 12. What led me to choose Economics was being passionate about Mathematics, and Economics offers a whole new field of more Applied Maths and a lot of theory that I find very interesting and very useful in the real world. I think that, especially for a UK applicant, the personal statement must be the star of the show as this shows your interest in the field of study and allows you to stand out against other students. - Tudor Șerbănescu-Răcoasa – BSB Graduate 2023 (A*AAA)
About the British School of Bucharest 
The British School of Bucharest is a top international school offering its students an education based exclusively on the British National Curriculum. Established in 2000, BSB currently has over 700 students aged 2-18, representing around 65 nationalities. 
They benefit from a well-equipped campus with access to classrooms prepared for each level of education, sports halls, a swimming pool, playgrounds, libraries, music and performance rooms, a cooking studio and technology and science laboratories. The educational environment is personalised, and all teachers are native English speakers. 
The British School of Bucharest has been rated consistently as 'excellent' in all areas by the UK International Schools Inspectorate (ISI) in 2018 and 2022. This is the highest possible rating that can be achieved after being inspected by ISI.
For more information about BSB and its educational offerings, visit https://britishschool.ro.
*This is a Press Release.
Normal