SoNoRo Musikland: Festival brings chamber music to Transylvania villages and towns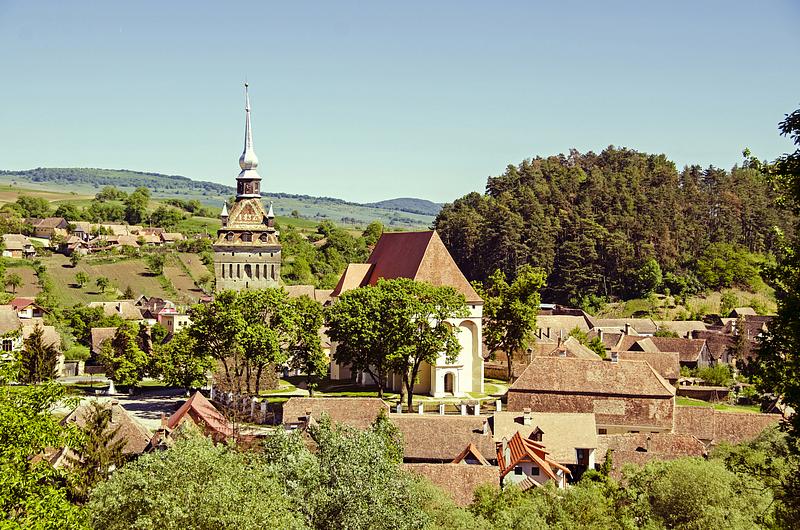 The chamber music festival SoNoRo Musikland will hold its fifth edition between July 14th and July 23rd in several towns and villages in Transylvania, namely Brașov, Sighișoara, Râșnov, Hălchiu, Criț, Meșendorf, Sighișoara, Viscri, Prod and Saschiz.
Inspired by the region's Saxon heritage, the festival invites the public to discover venues such as the fortified church in Saschiz (pictured), a UNESCO Heritage site since 1999, Das Fort Boutique in Râșnov, and Critz Cross in Criț.
The event kicks off with a concert delivered together with the Brașov Philharmonic in the city's St Ioan Square. Other venues in Brașov covered by the festival are Casa Mureșenilor, and the former Saxon bank Banca Țării Bârsei, now reconverted into the Apollonia Cultural Center.
At the same time, the Weavers' Bastion, the Helsdorf Mansion in Hălchiu, the fortified church in Meșendorf, the Baroque Hall of the Sighișoara Town Hall, Viscri 125, Cross Country Farm in Prod, and the fortified church in Viscri are some of the venues where the festival returns.
Among the musicians set to perform at the festival are violinists Johannes Fleischmann, Philippe Graffin, Irina Muresanu and Nicolas Dautricourt, violists Razvan Popovici and William Coleman, cellists Adolfo Gutiérrez Arenas and Andrei Ioniță, pianists Cristian Budu, Roxana Ioana Circiu and Andrei Gologan, and clarinetist Andrei Văleanu.
More on the program here.
(Photo: Beriliu | Dreamstime.com)
simona@romania-insider.com
Normal