Social-Democrats get 221 of the 465 seats in Romania's new Parliament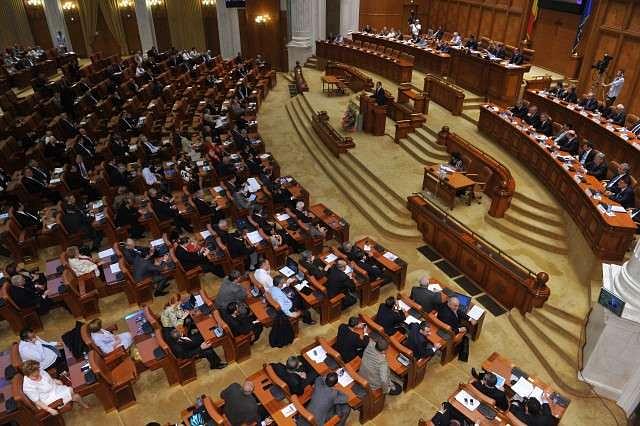 Six political parties will be represented in Romania's Parliament after the December 11 parliamentary elections. The Social Democratic Party (PSD), which won the elections with over 45% of the votes, will have 221 senators and deputies of the total 465 MPs.
PSD is just 12 mandates short of making a majority in the Parliament and will likely cooperate with the Liberal Democratic Alliance (ALDE), led by former Prime Minister Calin Popescu Tariceanu, which got 29 mandates. PSD may also try to get support from the Democratic Magyar Union (UDMR), which will have 30 seats in the new Parliament, and from the minorities, which will be represented by 17 deputies.
PSD will thus propose a Prime Minister candidate to President Klaus Iohannis, which will most likely happen next week.
The other three parties that made it to the Parliament are the National Liberal Party (PNL), with 99 mandates, the Save Romania Union (USR), with 43, and former President Traian Basescu's Popular Movement Party (PMP), with 26. PNL, USR, and PMP will likely form the "center-right" opposition in the Parliament.
The equation of power in the Parliament may change, however, as it's quite common to see MPs switch sides and join other parties than the ones who got them elected.
The biggest unknown right now is what will happen to the National Liberal Party (PNL), whose poor score in the elections, of just 20%, will lead to changes in its leadership. A scenario that has been rumored in recent days is that PNL may reunite with ALDE, as Calin Popescu Tariceanu is still one of the most popular liberal leaders in Romania. Tariceanu was PNL's president from 2005 until 2009. He left PNL in 2014, after the liberals broke their alliance with PSD, a move that Tariceanu opposed.
Comment: Tough decision for Romania's political man of the moment
Head of Romania's liberal party resigns after disastrous result in elections
Facebook posts show rift in Romania's youngest party after good result in elections
Normal