Segment of Romania's A10 highway collapses, impacting traffic in the area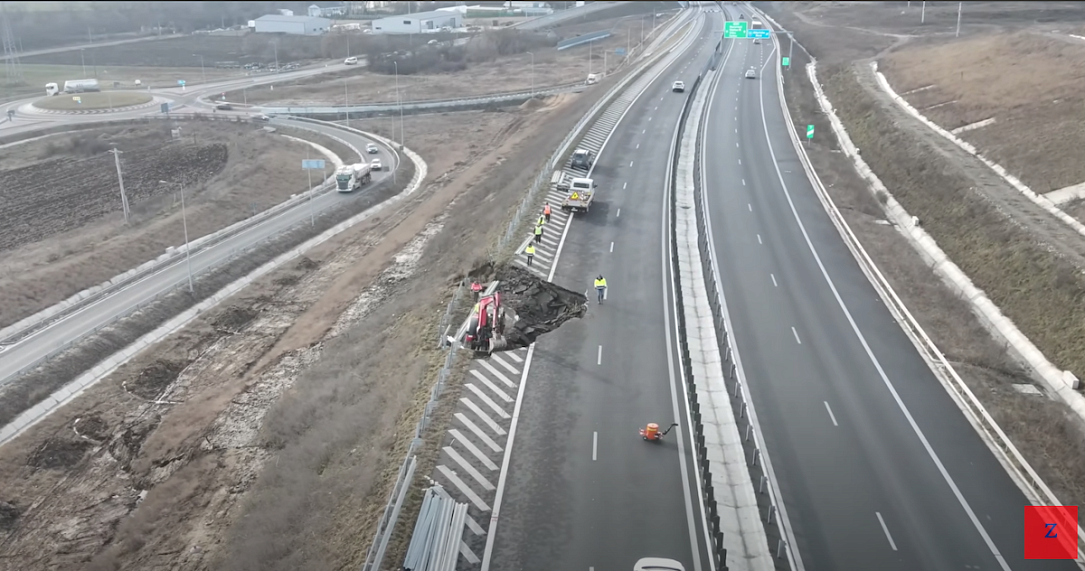 A part of Romania's A10 Sebeș-Turda highway has collapsed, impacting traffic in the area. The highway is still under warranty, and the contractor has already started repair work.
The piece of the highway at kilometer 15, near Alba Iulia, went downhill, forcing Romania's National Company for Road Infrastructure Administration (CNAIR) to close the area and divert traffic.  
"To remedy some deficiencies that have recently arisen, CNAIR has decided, at the request of the contractor, that starting on Wednesday, February 1, 2023, at 08:00, traffic will be closed on the Sebeș-Turda direction of the A10 highway, on the sector between km 15 + 760 - 16 + 800, for 30 days. While restrictions are in force, traffic will be diverted as follows: the exit from the highway will be made through the Alba Iulia North road junction, through lane 3, towards the roundabout on DN 1, km 386 + 140, from which the return to the A10 highway can be done using access lane 4," according to a CNAIR statement cited by Digi24.
The road company states that all necessary work will be carried out by the contractor using their own funds, as the section is still in the warranty period.
Another major road, National Road 1, was affected by a landslide that occurred on Friday, February 3. The landslide impacted the area around kilometer 99 of the first lane of the Brașov-Ploiești direction, near the city of Breaza in Prahova county.
CNAIR announced on Saturday that it has started ground stabilization works in the area. "The teams and equipment are mobilized in the field and are filling the slope area with filling material. This is the first phase of the emergency intervention meant to secure the road. An expert will analyze the situation and determine the necessary solution for stabilizing the slope (second phase)," reads the statement cited by News.ro.
(Photo source: screenshot from Ziarul Unirea video on YouTube; YouTube/Z)
Normal