Romania's Govt. goes ahead with corrective fiscal package despite broad concerns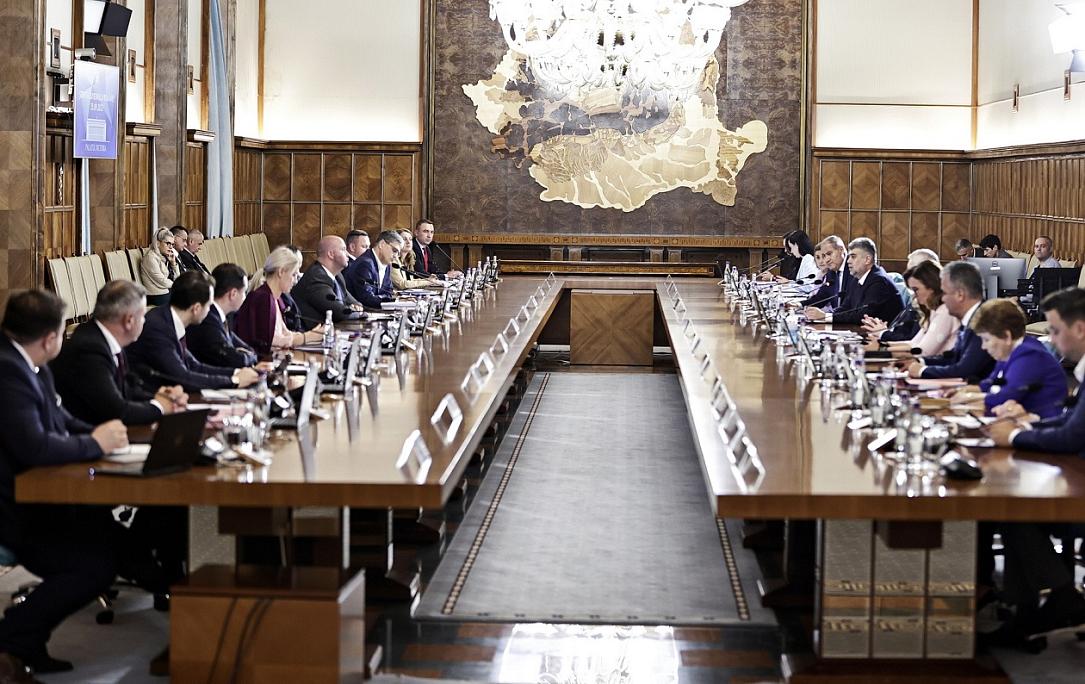 The Government of Romania on September 25 endorsed with small amendments the final form of the corrective fiscal package, despite the negative consultative review issued by the Economic and Social Council (CES) and the broad concerns expressed by investors and academics.
The fiscal corrective package is aimed at bringing the public deficit on a downward trajectory during the period 2024-2027.
Prime Minister Marcel Ciolacu argued the Government's project aimed to achieve social fairness (balancing the labor and capital taxation), fighting tax evasion (RON150 bn per year) and eliminating the allowances that Romania's economy "can no longer achieve" (RON 75bn per year).
The package is aimed at achieving fiscal consolidation while preventing the loss of European funds, PM Ciolacu also argued. He claimed that the criticism is mainly promoted by the large companies that see their large profits shrinking.
The Government will submit the draft bill to lawmakers for endorsement without amendments under a procedure that, in principle, gives the opposition a chance to overthrow the Government by a non-confidence motion.
CES echoed public criticism expressed previously against the main elements of the package: the turnover tax ("minimum profit tax") for large companies, the tougher taxation of SMEs, and the elimination of fiscal allowances in key sectors (IT, construction, agriculture). Overall, the package fails to reduce significantly public expenditures while placing the largest part of the burden on companies – and subsequently on the households' budgets, experts warned, Cursdeguvernare.ro reported. Furthermore, the package may not meet its goal, and the Government may have to further hike taxes.
(Photo: Gov.ro)
iulian@romania-insider.com
Normal