Romania's Government sets date for parliamentary elections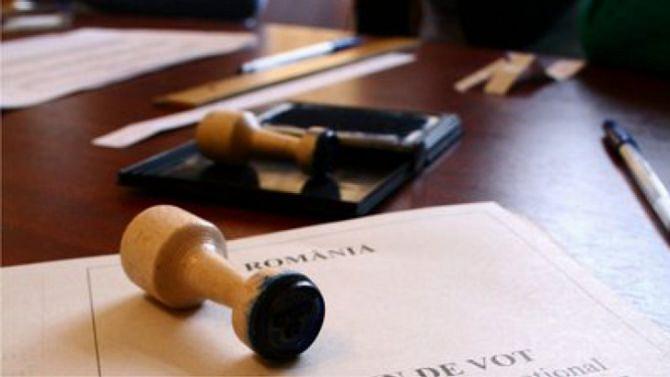 Romania's parliamentary elections will take place on December 11 this year, according to a Government decision. The electoral campaign will take place between November 11 and December 10.
The date of the elections has caused heated debate as not all parties agreed on the same date. The Social Democratic Party (PSD) wanted the elections to take place in the last Sunday of November or on December 4. PSD argued that holding the elections so late would push the forming of a new Government to the beginning of January next year.
However, other parties, including the National Liberal Party (PNL), the People's Movement Party (PMP), and the Democratic Alliance of Hungarians (UDMR), asked the Government to push the elections to December 11. They argued that holding the elections on December 4 would have led to a low turnout due to the December 1 mini-holiday.
The Government also decided to allot over EUR 51 million for organizing the elections. Several institutions will be involved in preparing the elections, including the Permanent Electoral Authority (AEP), the Ministry of Interior (MAI), the Foreign Affairs Ministry (MAE), the Health Ministry, the Government's General Secretariat, the Special Telecommunications Service (STS), and the National Statistics Institute (INS).
The most recent parliamentary elections in Romania took place on December 9, 2012. The Social Liberal Union (USL) made of PSD and PNL won 68% of the seats in the Parliament and appointed Victor Ponta as Prime Minister. Meanwhile, the USL broke, PNL also broke and part of it merged with the Liberal Democrat Party (PDL) forming the new PNL while a smaller faction led by former Prime Minister Calin Popescu Tariceanu formed a new party and made an alliance with PSD.
Victor Ponta resigned in November 2015, after the Colectiv club tragedy and President Klaus Iohannis named former European Commissioner Dacian Ciolos as Prime Minister. The current Government is apolitical.
Romania's local elections: Social-democrats win by wide margin
Normal