Romania's economy increasingly complex and set to grow more, Harvard economists say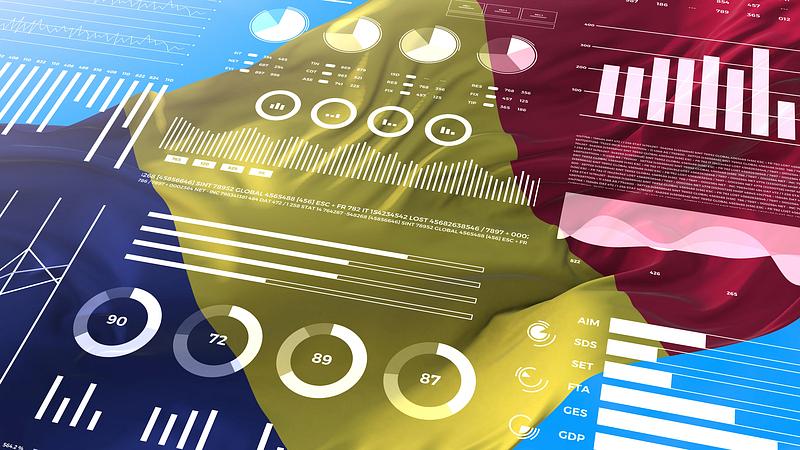 Romania's economy is rated as the 19th most complex and sophisticated in the world in the Atlas of Economic Complexity, an analysis conducted by economists at the University Harvard. Romania was ranked 39th in 2000.
A country's economic complexity is not only an indicator of development but also of the level of sophistication that defines the products and services it exports. The most recent data included are for 2020, the first year of the pandemic.
In the 1990s, Romania was a major exporter of clothes, shoes, and other products with minimal added value. Its economy was not complex, and the country placed 39th in the Harvard ranking. In the years that passed, the automotive, electronics, and IT industries gained ground, increasing the complexity of the Romanian economy. EU membership and the subsequent opening of borders aided the country in its development.
The analysis now places Romania among upper-middle income countries, the 44th richest economy by GDP per capita (USD 12,915 in 2020). GDP per capita increased by an average of 3.9% in the last 5 years, surpassing the average of the region.
Romania exported products worth USD 96.8 bln in 2020, with exports growing by an annual average of 4% over the past five years, outpacing overall economic growth. Romania's non-oil exports also outpaced the global average growth. Imports, however, totaled USD 104 bln in the same year.
The IT and communications industry is by far the biggest contributor to Romania's exports, representing 20.41% of the net trade flow, followed by transportation (12.13%), and cars (6.64%). Since 2000, companies in Romania have created and exported 51 new products, adding more complexity to the Romanian economy and causing it to rise in the Harvard ranking.
The analysis indicates future growth of 3.5% per year in GDP in the next 10 years. The economy will also grow by 2.9%. "Countries grow by diversifying into new products of increasing complexity. Given its current exports, some of the sectors with high potential for new diversification in Romania are Industrial Machinery and Metal tools and tableware," the Atas says, cited by ZF. Growth can be achieved in Romania, the analysis continues, by leveraging existing successes.
According to The Atlas of Complexity data, the most sophisticated economies in the world are Japan (1st place), Switzerland (2), Germany (3), South Korea (4), and Singapore (5). The Czech Republic is sixth, and Hungary is ninth. Poland, on the other hand, is 26th. Over 130 countries from all over the world are analyzed.
(Photo source: Antonyesse | Dreamstime.com)
Normal