Some 20,000 Romanians come to cheer Roland Garros champion Simona Halep on National Arena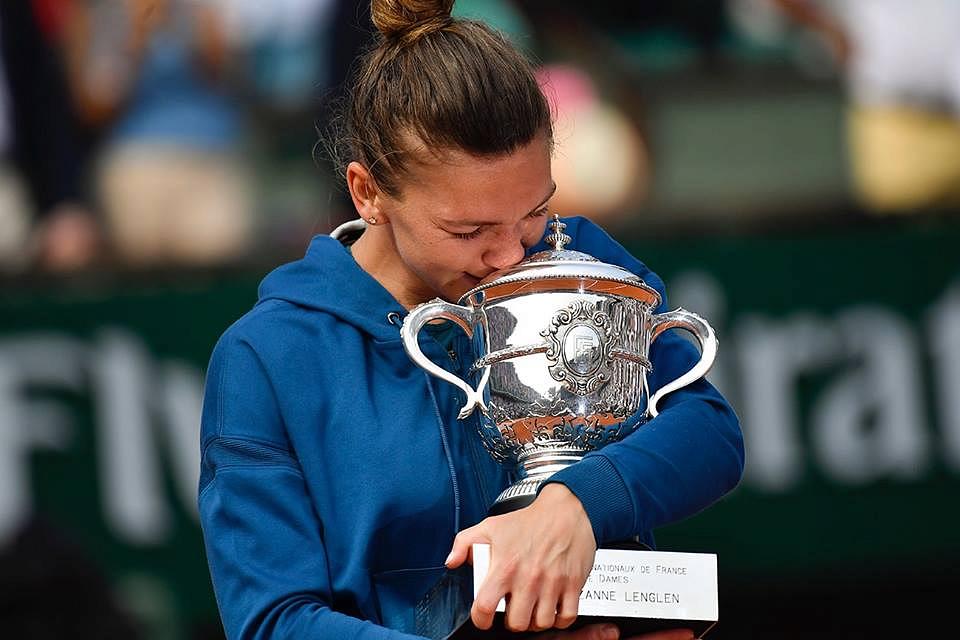 Some 20,000 Romanians went to Bucharest's National Arena on Monday evening to cheer tennis star Simona Halep, who won her first Roland Garros title on Saturday. Halep came to the arena dressed in the same sports outfit in which she played the Roland Garros final against American Sloane Stephens and presented the trophy to the thousands of fans.
She said she was extremely impressed with the high number of fans who came to share the joy of her first Grand Slam trophy. She thanked the Romanian fans for always being there to cheer her, wherever she played. She also thanked her coaches and family.
https://www.facebook.com/simonahalep/videos/1840334732693780/
"I'm very proud to be Romanian as I've always been saying. These performances are from here, even if I come from a small country, big performance is possible," Halep said. "We know we don't have a developed sports system, but I thank Romania for everything she offered me and I hope we will have more champions," she added.
Bucharest mayor Gabriela Firea, who offered Halep the key of the city was booed by the crowd and left the ceremony immediately after the moment. She blamed "Soros's propaganda machine" for compromising the event by infiltrating teams of "venomous citizens", well organized and strategically placed among decent people.
https://www.facebook.com/simonahalep/videos/1840327716027815/
(Photo source: Simona Halep's Facebook page, Photo by: Raed Krishan)
Normal