(P) Stan Mansion in Chicago hosts the 2022 Romanian United Fund Gala, celebrating the most successful and rapidly growing Romanian Diaspora Network for Good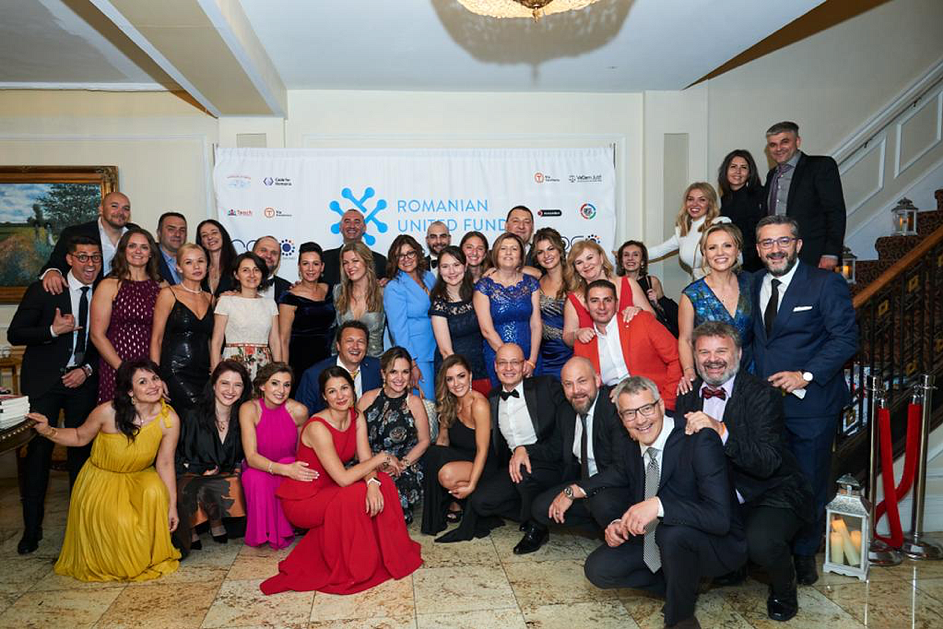 Inside the 2022 Romanian United Fund Gala with RUF President, Mihai Lehene, and his message on the secrets of international community building:
RI: The 300 seats at the elegant dinner event at Stan Mansion sold out in record time. What was the greatest attraction at this year's Gala?
ML: We try to have an exciting line-up of VIP guests and "WOW!" moments every year, but I really think the greatest attraction is the opportunity to simply enjoy a top-class event we can call Romanian and feel proud of. Whether we are first, second or third generation Romanian-Americans, each and every one of our guests enjoys feeling connected, inspired by and belonging to a community that shares the same cultural roots. Our message has always been that these roots are not contrary to our integration in the American society, but rather a heritage that enriches our contribution to our adoptive land. And we are proud to share that among ourselves as well as with our extended families and friends in America.
This year's Gala benefits the ROCO initiative – the first community-led, membership-based independent, non-religious, non-political Romanian Community Center – and obviously that dream of having a place of our own has been the central motivation for participation. There was also great interest to meet Alin Useriu again and hear about the progress of Via Transilvanica, the flagship initiative at the prior RUF Gala.
And, of course, we all sang and danced to the wonderful music of Paula Seling – a gracious artist who we are happy to say has just joined our list of RUF Ambassadors.
RI: Romanian United Fund is an International Charity Foundation. It is probably the leading fundraising non-profit platform for the diaspora as well as the international community of friends of Romania. And it all happened in the last few years, with a pandemic in the middle – what's the secret of this success, especially when the general perception is that Romanian Diaspora is rather fragmented and difficult to organize?
ML: I would not say that the Romanian Diaspora is difficult to organize. We have not seen too many major successful examples of organization, true, but I believe that we are just as open to collaboration and solidarity as any other community, if there is a commitment to continuous effort, top-notch quality and transparency.
RUF has a clear vision – to become the largest independent Romanian Diaspora Community network in the world. A network that is more than a fundraising platform, it is an incubator and an accelerator to support Romanians everywhere while keeping our roots strong and our wings widely spread. To connect and inspire.
Whenever there is a major issue in Romania, RUF engages to help. From child care or building hospitals to Covid or the war in Ukraine, our community raised and we were able to distribute close to 2M USD over the past 3 years. Everyone appreciates our platform because we are transparent and we have absolutely no fees – we distribute 100% of the funds we receive from our donors. This Gala celebrates their efforts. It is our opportunity to show our gratitude to the people of Chicago and to everyone who is making this possible.
As immigrants, we have to fight twice as hard to succeed. Time is precious. Being able to get great people on board is probably the "secret sauce" and we are very lucky to have exceptional people in our Core Team, as well as amazing Ambassadors and volunteers. There would be no RUF without them. And although the Gala was limited to 300 participants who graciously accepted our invitation to support the event, the silent auction and the donations, we are grateful to have the friendship and active participation of thousands of Romanians in the Greater Chicago Area, the US and worldwide. And we are growing fast!
RI: The 2022 RUF Gala benefited ROCO. Who or what is ROCO?
ML: ROCO is us. The RO-manian CO-mmunity. Of Chicago, this time. The idea of a Romanian Community Center has been floating around for a while, but it took us two years to finally figure out the best way to go about it. We are a strong community that needed a home. And the new focus on serving our Chicago community can be seen in our Excellence Center for children's education. With 14 teachers and coordinators, we teach Math, Coding, Financial Education and Romanian Language to hundreds of children across the US and Canada. Today ROCO has over 400 honorary and regular members in Chicago, aiming for 1,000 by the end of the year. But we are also looking to open our experience, best practices and learnings to communities anywhere in the Romanian Diaspora. Building a ROCO tool kit - from branding to community building strategy, partnerships, courses curriculum and management structure – is priceless. This is how we can "glue" together the Romanian communities that share the same challenges and opportunities in any given city in the world.