Romanian songs: the 12 songs shortlisted for the Eurovision competition – including one from former Rednex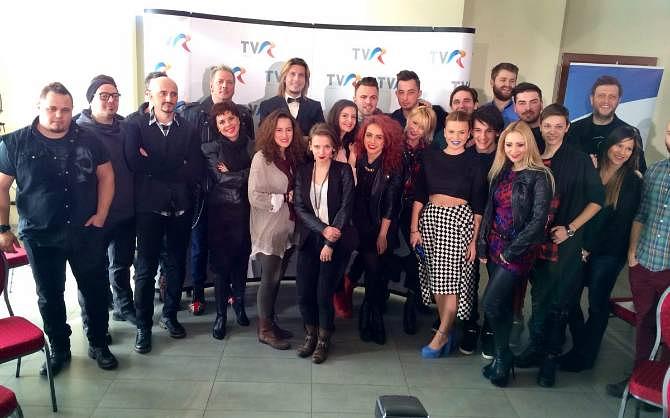 The Eurovision competition attracted 12 contestants from Romania this year, one of whom will represent the country at the contest in Vienna in May. Among the 12, there's also an entry from a band called CEJ, whose member come from the Swedish band Rednex (remember Cotton Eye Joe? ), as well as an entry from a contestant from the Republic of Moldova, Rodica Aculova. Rednex competed in the local Eurovision content in 2007 and 2008, but were not selected.
As many as 100 lined up in the race to represent Romania, according to state TV station TVR, which organizes the local selection for the Eurovision. The national selection competition will take place on March 8, and will broadcast live from the town of Craiova.
Listen to the 12 songs selected for the competition below.
We were in love – by CEJ (former Rednex)
De la capat - by Voltaj
Still alive – by Ovidiu Anton (X Factor Romania contestant)
Superman – by Lara Lee (real name Larisa Mirabela Ciortan – former X Factor Romania contestant)
Save us by Tudor Turcu (former X Factor Romania winner)
Secret place – by Super Trooper
A million stars – by Luminita Anghel (former Eurovision Romania representative in the European song contest)
Chica Latina- by Aurelian Temişan feat. Alexa
Dragoste in lanturi – Baietii
Love won't run away – by Blue Noise
My light – by Rodica Aculova
Nowhere – by Cristina Vasiu
Swedish, Norwegian, German and British musicians compete with locals for Romania's place in the Eurovision song contest
Romania ranks 12th at Eurovision, Austria is the winner
Romania's Paula Seling and Ovi take Miracle to Eurovision song competition finals
Romanian song: Miracle by Paula Seling and Ovi [country's pick for the Eurovision]
Normal