Association dedicated to the Romanian and Moldovan trucking community launches in North America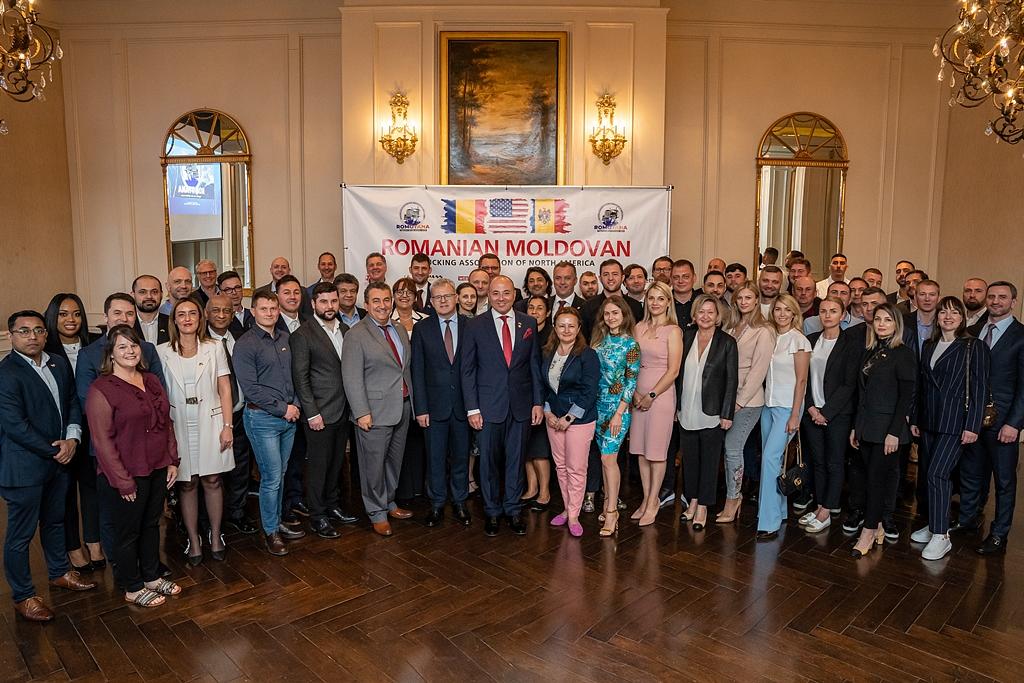 The first association dedicated to the Romanian and Moldovan trucking community in North America was launched this past weekend.
Representatives of over 2,000 transport companies and carriers, which own more than 45,000 trucks, set up the Romanian Moldovan Trucking Association of North America – ROMOTANA. The association brings together individuals and companies in the field of transport and logistics with Romanian and Moldovan origins.
According to the Romanian Embassy to the US, ROMOTANA was founded at the initiative of Marcel Șomfelean, Nicolai Ianoș, and Nicolae Corobca.
The association's launch gala took place in Washington, DC, and was attended by Andrei Muraru - the ambassador of Romania to the US, congressman Tim Walberg, Romanian transport secretary of state Ionuț Săvoiu, Daniel Bischof - director for Eastern Europe in the State Department, James Rosapepe - president of the Romanian-American organization "Alianța" and former US ambassador to Romania, and Chang Oh-Turkmani - member of the "Alianța" board.
Ambassador Andrei Muraru said he was impressed by "the large number of transport businesses owned in the US by Romanians and Moldovans, dedicated to their profession and appreciated for the work they do."
"They represent Romania and the Republic of Moldova on American soil, having a crucial role in the American logistics and transportation industry," Muraru said.
irina.marica@romania-insider.com
(Photo source: Romanian Embassy to the US)
Normal