News from Companies
Romanian IT company ASSIST Software creates a virtual assistant for autism disorder therapy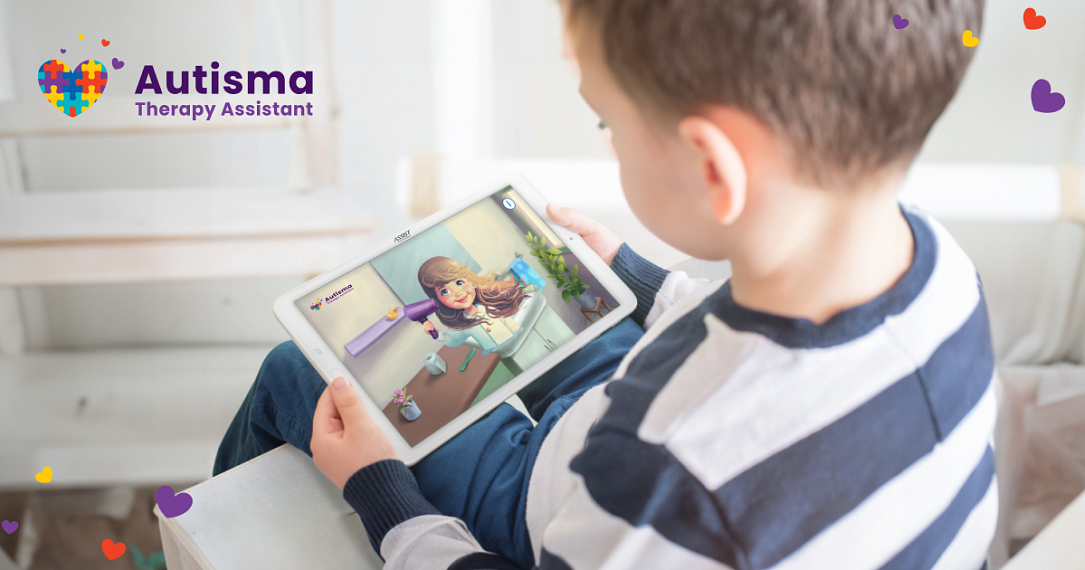 A bespoke software development company from Suceava is working hard to develop an innovative software solution to help with the educational and therapeutic needs of children diagnosed with autism spectrum disorders.
From its headquarters in Northeastern Romania, ASSIST Software[CM1] has built an outstanding reputation amongst high-profile international clients. With praises and reviews adding up to an excellent 4,9 out of 5 rating on Clutch, it is safe to say that the company values quality and professionalism.
However, ASSIST Software is also known for giving back to the community through activities and projects where tech and innovation can improve lives.
Autisma Therapy Assistant is a comprehensive platform consisting of two main components: a web application for therapists and parents that offers therapeutic information and guidelines and a mobile application designed to boost continuous learning in children diagnosed with Autism Spectrum Disorder (ASD).
The platform developers know that not all users are tech savvy – thus, a straightforward and clean UI welcomes parents of all ages to the monitoring module where their child's progress is monitored carefully.
How was Austima Therapy Assistant born, and who believes in this unique Romanian app?
Autisma was born as a creative idea during a company-wide event that rewards the best innovative minds within ASSIST Software. Since its infancy as a PowerPoint presentation and to its days as a project, Autisma has gathered such constructive feedback that the company decided to expand the idea.
In no time, the ASSIST team partnered with ABA coordinators, parents of children with autism spectrum disorders (ASD), and researchers from the Stefan cel Mare University of Suceava and conducted research activities to create an intelligent software platform dedicated to developing the autonomy of children affected by ASD.
The study revealed that various modules would benefit a child's educational development, enhance their memory and reasoning skills, and other social and practical skills needed for daily routines.
The research was created through the Autism Assistant CENTRIC project, which stands for Center for knowledge transfer to enterprises in the ICT field.
What was the most surprising conclusion?
When looking into how apps could help educate children diagnosed with ASD, the teams working on the Autisma Therapy Assistant project reached a surprising conclusion. All research shows the massive, undeniable importance of continuous learning. Therefore, the goal is to offer kids constant learning opportunities.
Autisma Therapy Assistant was designed to be a handy personal virtual assistant for parents, treatment coordinators, and therapists. The people helping a child diagnosed with ASD need to monitor tasks and results, keep timelines and have as much transparency as possible in their collaboration.
Autisma has an entire app module dedicated to data and monitoring activities. The app will remember the child's progress within in and suggest games and activities using machine learning and AI techniques. Furthermore, the app allows children with autism spectrum disorder to work individually and in groups.
What's the best thing about Autisma Therapy Assistant?
Through extensive discussions with parents and coordinators, the developers at ASSIST Software have identified the common fault of several apps used in therapy sessions. Besides the need for more effective progress measurement tools, parents especially struggle to navigate apps in languages other than Romanian.
As a response, Austisma Therapy Assistant is being developed entirely in Romanian and caters its content to Romanian users.
However, changes can easily be made to make the virtual assistant a globally used tool. Content can easily be translated, allowing parents, therapists, and children to use it in their native tongues.
What's the status of the platform?
At the moment, Autisma Therapy Assistant is looking for parents and therapists who wish to support the platform's development by testing it and giving the software engineers the feedback needed to improve.
To be a part of this program, parents and coordinators can sign up for free to receive access to all the features Autisma has to offer. On the Autisma website, registrations are open, and parents are showing more and more interest in this project as Autisma Therapy Assistant starts receiving great recommendations from the people who understand the importance of this project in the education process of children with ASD. To see more, access https://autisma.ro.
*This is a Press Release.
Normal