Romanian healthy snacks startup Unison launches SeedBlink funding round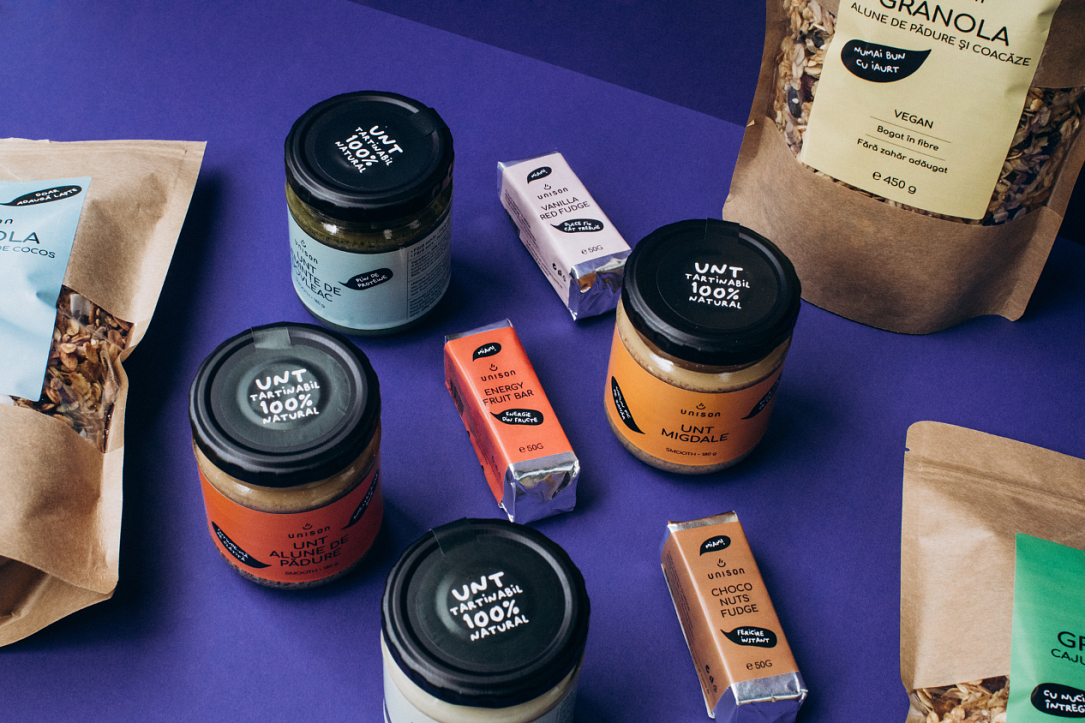 Romanian startup Unison announced that it is seeking EUR 225,000 in financing on SeedBlink. 
The company, founded by specialist in plant-based nutrition Tania Nicoară and new-food entrepreneur Tudor Iacob, launched a public fundraising campaign through SeedBlink. The team's plans include diversifying the range of snacks and spreads from nuts, seeds, and fruits, operational development to increase production capacity, and listing in major chain stores. 
Romania has the lowest daily intake of fruits and vegetables among EU member states: only 2% of the population consumes at least 5 portions of fruits and vegetables daily. Unison seeks to provide healthy snacks such as natural nut butters, granola, or raw bars, but also through education and information actions.
"The market for healthy plant-based products is growing and we see this directly on store shelves. Unison already has a solid customer base and a portfolio of nutrient-dense products that are very loved by consumers. With this funding, we will accelerate sales and significantly expand our product offering," said Tudor Iacob, CEO and co-founder of Unison.
The total financial goal of this pre-seed round is EUR 225,000. Of these, EUR 133,000 have already been raised from Mavers Ventures (Lead VC) and other angel investors.
Unison products are available both online and in the offer of more than 60 physical stores and distributors in the country. The packaging used by Unison is environmentally friendly, and the deliveries they make directly in Bucharest and Ilfov are made with 100% electric cars.
"We are happy to support Unison in this important step in the local market. Food can be made fundamentally more sustainable by using fresh plant-based alternatives. We believe there is room for growth for new brands in this market," said Mircea Ghiță, country manager Romania at SeedBlink. 
The SeedBlink campaign is open to anyone who wants to join Unison in its growth process, and the minimum ticket is EUR 500.
(Photo source: Unison)
Normal