Company Profile
Romanian Company Profile: FollowMe Schools of English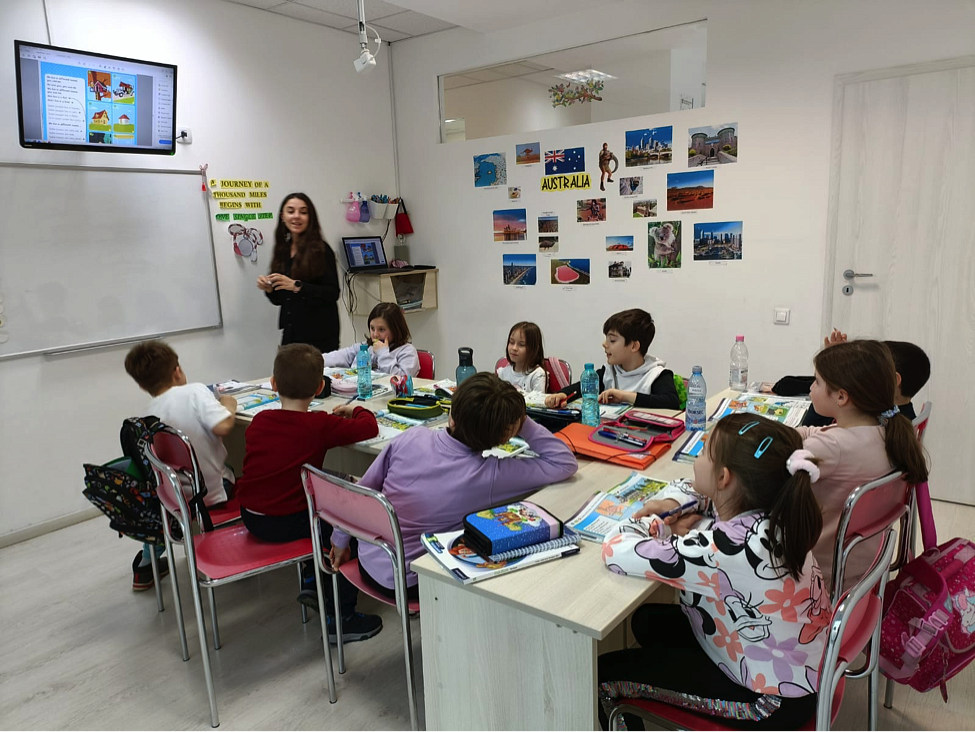 FollowMe is a school of English that caters to both children and adults, with four seats in Bucharest, placed in four different areas of the city: Titan, Drumul Taberei, Vitan, Ghencea. With an annual average of over 1000 students, FollowMe chooses, trains, and encourages teachers of English who are passionate, warm, and supportive towards their students.
We try to find those people that think outside the box, for which every single activity or exercise done in class is a work of creativity aimed at engaging the students and guiding them through the language. Our team of about 25 teachers constantly tries to update their knowledge, methods, and types of approaching the pupils.
FollowMe Schools of English, founded in 1998
The first of the FollowMe schools opened in 1998, in Bucharest's third district, Titan. The mission was to teach all the students while smiling - and the motto "Învață zâmbind". This came, at that time, as a counterpart for the traditional classes where education was, often, made through fear, raised voices or the threat of bad marks. The success that it had and the very positive feedback that we got from our clients encouraged us to open a second school in Drumul Taberei (2005), in a totally different district, then a third one in Vitan (2012), followed by the latest, FollowMe Ghencea (2015). In a few years after opening the first school, we started preparing candidates for the Cambridge exams and organizing, once a year, our own sessions of Cambridge exams for them.
What makes us unique
The four schools of English in Bucharest (in Ghencea, Drumul Taberei, Titan and Vitan) are the places where, ever since 1998, children of all ages have been learning their first foreign language… smiling. Our teachers encourage creativity, communication, and ease in expressing one's opinions, wishes, and ideas. The process of learning is student-centered, based on the pupils' interests and needs and having as goal their fluency in speaking and writing. Teaching at FollowMe does not rely on making students copy or memorize by heart, instead we try to stimulate critical thinking, problem-solving and generating new ideas.
We try to create a friendly atmosphere and cherish every child, from the moment he sets foot in our school, until the end of their lessons - the receptionists, the teachers, the management know the children's names, greet, smile, they know about their brothers, pets, and passions. As for enrolling the children in one of the groups, we do this taking into account both their age and their level, which is evaluated through a free placement test in our school. We use the best EFL materials on the market, published by Cambridge University press and Oxford University Press.
The courses that FollowMe offers are:
General English courses for preschoolers (4-7 years old), organized from September to June, twice a week, for one hour. They are based on flashcards and movement games, songs, and stories, but follow a curriculum and make use of coursebooks as well.
General English courses for First grade children, where we combine listening and speaking with learning how to read and write, twice a week, for one hour and a half
General English courses for primary school children (grades 2-4)
General English courses for secondary school and high school, different levels (A1 - C1).
And a range of summer courses, from June to the end of August:
Communication summer courses, daily from Monday to Thursday
Summer preparation courses for the Cambridge exams, levels YLE Starters, Movers, Flyers, A2 Key for Schools, B1 Preliminary for Schools, B2 First for Schools, C1 Advanced.
Intensive English classes for adults (2.5 hours, twice a week), in the classroom and online.
FollowMe also organizes its own sessions of Cambridge exams for its students, all levels.
Giannina Bunea and Mirel Bunea, owners with a passion for education
The founders and owners of the four English Schools are Giannina Bunea, licensed in Law and Mirel Marian Bunea, who graduated from the Polytechnic University of Bucharest. What made them, so many years ago, open up a business so different from their studies is their love for children and noticing not only a window of opportunity, but also the necessity for all children of the 21st century to be fluent in English in order to be competitive later on in the labor market, whatever field they may choose. They continue to develop the company year after year, while struggling to ensure a standard of quality throughout the network.
More information on the Follow Me website.
- This is a promotional text.
Normal