Romanian activist decorated by Zelensky for assisting the Ukrainian people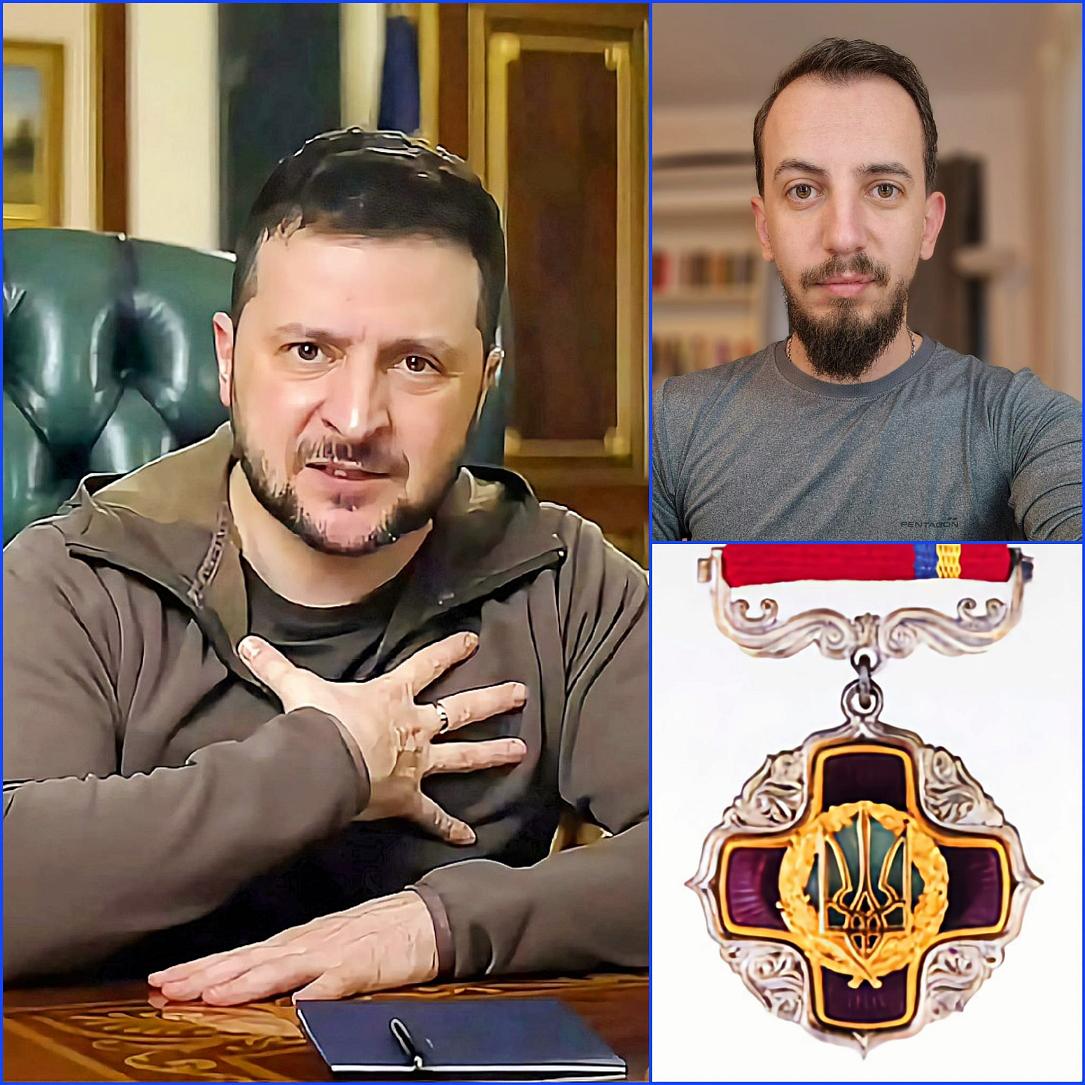 Radu Hossu, a Romanian from Brașov, has been decorated by Ukrainian president Volodymyr Zelensky for his involvement in assisting the Ukrainian people since the beginning of the war.
Hossu, who gave Romania Insider an interview in June 2022, received the Order of Merit, Grade III, for his contribution.
He stood out from the early days of the war through his reporting on front-line events. A digital marketing expert by trade, Hossu's almost daily updates regarding the situation at the front would receive thousands of likes and hundreds of shares from Romanians. He then began to travel to Ukraine to deliver aid.
Zelensky referred to Hossu as a "volunteer, correspondent, and philanthropist from Romania." The act was signed by Ukrainian authorities on September 4, 2023. The Order of Merit was awarded for his "significant personal contribution to strengthening interstate cooperation, supporting the sovereignty and territorial integrity of Ukraine, and promoting the Ukrainian state worldwide." 
"It is the greatest honor of my life," said Radu Hossu on his Facebook page, cited by Monitorul Expres. "I did it for those who defend what I believe is everyone's duty to defend: international rules that say you can't break your neighbor's door and forcefully take their house. I defend the world in which I would like to raise my children," he added.
Earlier this summer, Hossu's car caught fire and then exploded. He was en route to Ukraine with a new batch of aid at that moment. He noted that the car was in perfect condition but avoided making any speculations, although hinting at something more. 
(Photo source: Radu Hossu on Facebook)
Normal