Romania ranks last in the EU on equality between men and women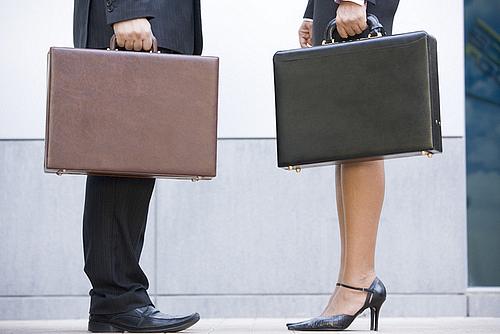 Although the Romanian law recognizes the equality of chances between men and women, the tradition still places the woman on a lower position than the man. The World Economic Forum's statistics on equality of chances between men and women place Romania last in the European Union and 72nd worldwide.
The Romanian law states that the equality between men and women means "taking in consideration the different capacities, needs and aspirations of men and women and their equal treatment." However, a quick look at the country's Parliament reveals that only 12% of Romania's lawmakers are women. Only 53 of the 383 deputies and 12 out of the 167 senators were women as of September 1, 2015.
Moreover, although Romania's Government has a total of 44 ministers, only 2 of them are women. The situation is similar at the Constitutional Court, where only 2 of the Court's 9 judges are women.
Differences also appear when it comes to job recruitment, as the attitude towards men is different from the attitude towards women.
The two categories are also treated differently when it comes to training and professional development, promotion, pay, parental leave effects on the person's professional future, and sexual harassment.
According to researches carried out in the last 15 years, most of the persons harassed at work are women. Most of them are aged under 30, live in urban areas, and have higher education. In most cases, the abusers have higher positions.
Half of the female workforce in Romania has low paid jobs such as administrative assistants, sellers, poorly skilled workers, or unskilled workers. According to 2013 data from the National Statistics Institute, women continue to make 8% less money than men. Moreover, women in Romania often face rejection when applying for a job because of their age, no matter if they are considered to be too young or too old.
Although many women in Romania face discrimination at work or when trying to find a job, few of them get to claim these situations. However, the anti-discrimination coalition provides online legal advice, free of charge, to all those who have faced discrimination on antidiscriminare.ro.
Irina Popescu, [email protected]
Normal