President says most Romanian students will go to school on September 14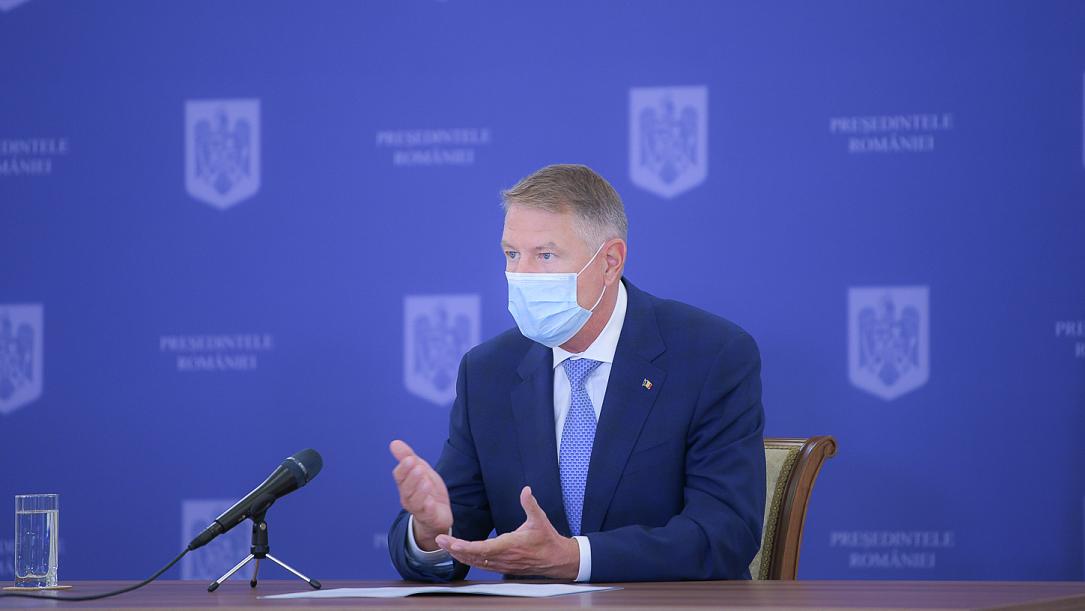 The new school year will start in Romania on September 14, and most students will likely go to class, president Klaus Iohannis announced on Wednesday evening, August 5, after talks with Government members.
However, based on the COVID-19 pandemic evolution, the local authorities will have the power to decide on closing schools in localities that record-high numbers of new infection cases.
"To take into account the impact of the pandemic in each school, three scenarios have been developed, depending on the number of patients in each locality. These criteria are generally valid not only for schools, but they will also be used to assess the pandemic's impact on schools," the president said.
"These three scenarios are the "green" scenario, which means that in that locality there is less than one person on average in the last 14 days detected with COVID-19 (for 1,000 inhabitants); scenario two, which means the "yellow" scenario, between one and three people detected on average daily in the last 14 days, and scenario three, "red," when on average in the last days more than three new patients appeared in the respective locality," Iohannis explained.
For each school, the County Command for Emergency Situations will decide whether to go on the "green" scenario, which means that all students physically go to school, normal classes are held; the "yellow" scenario, the second, medium-risk scenario, which means that some of the activities are held in school, and some are held online; or scenario three - "red", when no one goes to school, and everything takes place online.
Bucharest currently falls into the "green" scenario, as do most localities in Romania, said the president. Only 50 localities in Romania would fit in the "red" scenario, and a few hundred in the "yellow" scenario.
editor@romania-insider.com
(Photo source: presidency.ro)
Normal