Deputies pass draft bill that removes President from making key nominations in the justice system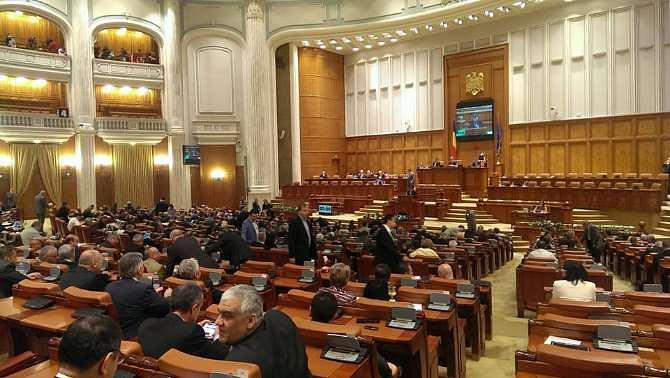 Romania's Chamber of Deputies has tacitly adopted a draft bill that excludes the President and the Minister of Justice from appointing the president of the High Court of Cassation and Justice (ICCJ) and the chief prosecutors.
The draft bill was initiated by Senate president Calin Popescu-Tariceanu, the deadline for debate and final vote in the Chamber of Deputies being June 6, reports local Mediafax. The Senate will have the final vote on this bill.
Calin Popescu-Tariceanu submitted his draft bill in January. According to this project, the President will no longer make key appointments in the judicial system, including those for ICCJ president, Prosecutor General, chief prosecutor of the National Anticorruption Department (DNA), and head prosecutor of the Directorate for Combatting Organized Crime and Terrorism (DIICOT). The justice minister will also lose the right to make nominations for these positions.
Tariceanu said he wanted to remove the 'political factors" from the process and let the Superior Council of Magistracy (CSM) appoint the prosecutors and the ICCJ select its management.
Under the current law, the President nominates ICCJ's president, vice-president and head of departments at CSM's proposal, from ICCJ judges who have worked at least two years within the institution.
The draft bill also provides that the person who made the appointment should also be in charge of the dismissal. At present, the President can remove some from office, at CSM's proposal.
However, CSM gave a negative opinion on Tariceanu's project, arguing that although "it seemed to be in line with the democratic principles underpinning free elections, it was deficient in many aspects." The CSM said that the initiative didn't show which was the exact way of organizing the elections for ICCJ president or what quorum was required, and that removing the CSM from the appointment procedure for ICCJ management was contrary to the Constitution, reports local Mediafax.
On the other hand, Tariceanu was surprised by the CSM's criticism: "I was totally surprised by CSM's point of view, as they speak about the need for judicial independence whenever they have the chance. My proposal is precisely about giving greater freedom to the appointments of judges and prosecutors and removing these appointments from the political area, so CSM's reaction surprised me."
Former Romanian PM charged with perjury in illegal restitution case
Romania's chief anticorruption prosecutor gets new mandate amid espionage scandal
Irina Popescu, [email protected]
Normal