Fully operational 730 ha farm in Eastern Romania up for sale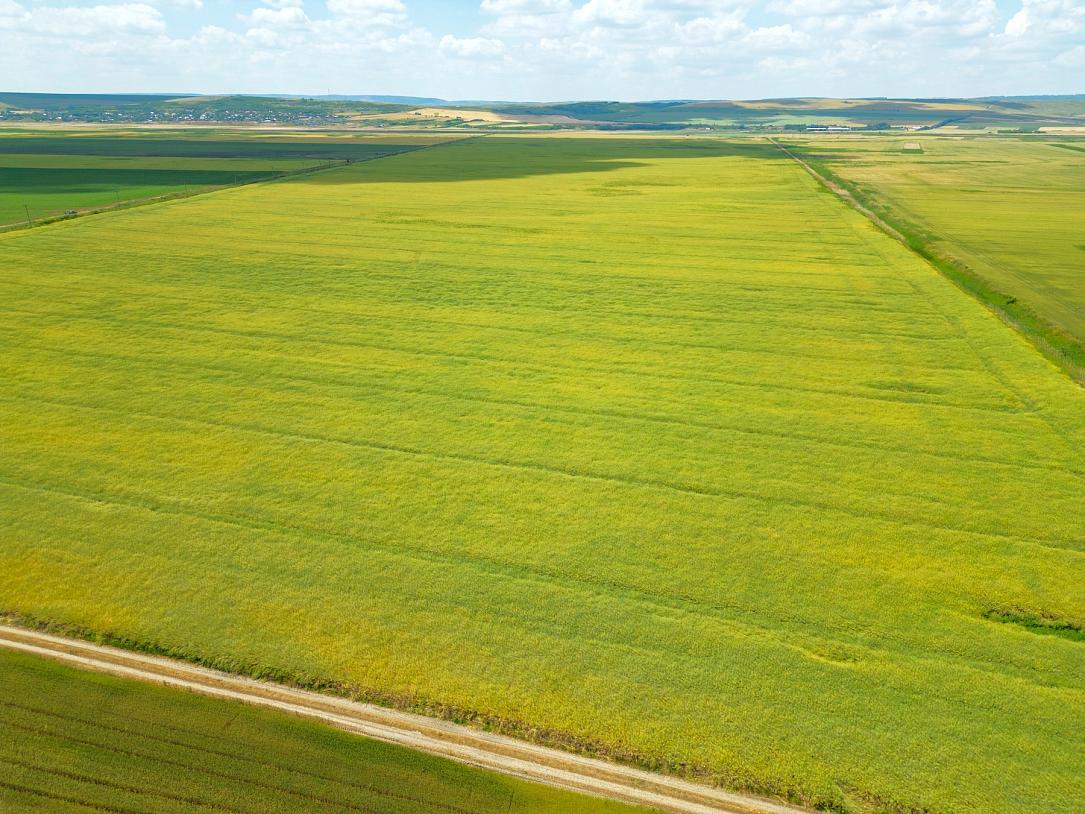 A 730-hectare farm near Husi, in Eastern Romania, is on sale at Brown&Co. The farm is fully operational and, besides the land, it comes with equipment and a staff of five people.
The farm operates 736 hectares of land, which makes it a large farm for Romania, where the average surface for a farm is just 2.8 ha and there are under 3,000 farms larger than 500 hectares, according to the latest Agricultural Census.
The farm owns 436 hectares of land and 300 hectares are leased under contracts expiring in 2025-2027. The land is relatively consolidated, registered, and centered in big blocks, with access to the public road infrastructure, which facilitates large-scale operations.
The plots are located around the villages of Botesti, Duda Epureni, Stanilesti, Arsura, close to the Prut river. The soil in this area is well-structured and rich in hummus, which makes it suitable for a whole array of agricultural crops. The main crops cultivated on the farm are wheat, rapeseed, sugar beet, barley, corn, and sunflower.
Besides the revenues from the sale of its crops, which vary depending on yields and market prices, the farm also benefits from direct payments (subsidies coming from EU funds). Between 2019 and 2022, it cashed in direct payments in the equivalent of EUR 125,000 per year.
All land, lease rights, buildings, and machinery are held in a single Romanian company and the planned method of sale is through sale of 100% of the shares in this company, according to Monika Banasiak from Brown & Co. The asset is listed at EUR 3.85 million.
The company has a farm base with an office, general purpose storage, and machinery park. There are plans to relocate the farm base to a new location by the national road.
The machinery list includes five tractors, specialized equipment for working the land, seeders, fertilizer spreaders, and sprayers, the majority of which are less than 11 years old.
The company also comes with an established management structure in place, capable of developing the business. The senior management is committed to a structured transition period for any new owner.
Future development options may include expanding the existing land bank through purchase or leasing, developing a new farm base and new grain storage, developing a solar park, or adding livestock to the farm.
*This is Partner Content edited by Romania-Insider for Brown&Co.
Normal