Romania reaches milestone of 1,000km of highways and expressways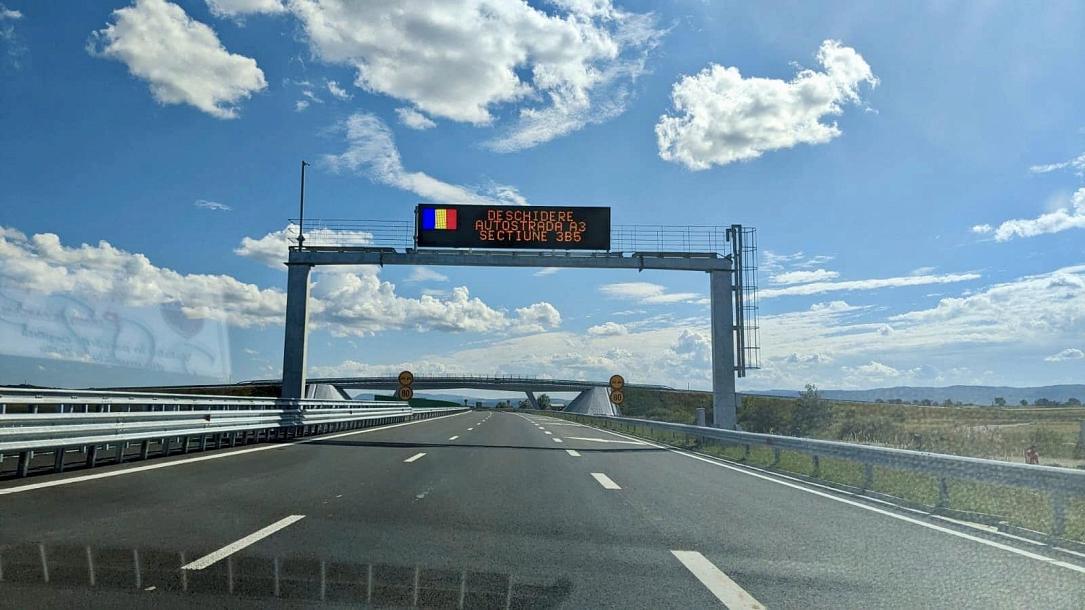 Romania has officially reached the milestone of 1,000km of highways and expressways after the inauguration of a section of the Transylvania highway.
The 13.5km segment that was just inaugurated, however, leads to nowhere at the moment, according to Euronews Romania, as it is not yet connected to the rest of the rapid road network, which is still under construction.
When completed, the Transylvania highway should link the capital to the western part of the country. The construction deadline was initially set for February this year but was extended due to weather conditions, according to officials.
"With these kilometers, Romania has reached the milestone of 1,000 kilometers of high-speed roads, an important achievement but not sufficient," former minister of transport and interior Lucian Bode said on Facebook.
"Transport infrastructure is the backbone on which Romania's economy will thrive. There are no hierarchies among projects; all of them must be managed with the same determination and responsibility so as to complete the major transportation corridors and connectivity with Western Europe as soon as possible," he added.
The newly inaugurated 13.5-kilometer section of the Transylvania highway features 12 bridges and overpasses, short-term parking on both sides and a temporary exit.
The next segment of the Transylvania highway, from Suplacu to Chiribiș, covering 26 kilometers, is not expected to be completed until at least 2026. No less than four tenders have been organized for this 26.5-kilometer stretch, with the latest being contested by two participating companies. Other portions of the highway are in a similar situation. However, officials continue to hold out hope for improvement.
In a 2020 ranking of European countries, Romania was 20th in terms of the total number of kilometers of highway.
radu@romania-insider.com
(Photo source: Lucian Bode on Facebook)
Normal