Some 90,000 sqm of retail spaces to be delivered in Romania in second half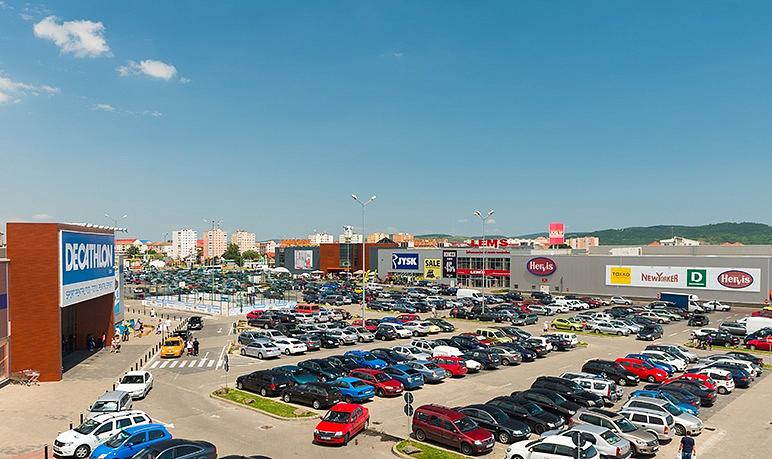 At least 90,000 sqm of new retail spaces will be delivered in the second half of this year in four cities in Romania, although no new openings will take place in Bucharest, according to real estate consultancy firm Cushman & Wakefield Echinox.
New retail spaces will be delivered by NEPI Rockcastle and Prime Kapital in Satu Mare, Baia Mare, Roman and Slobozia, tertiary cities with a retail demand that is not covered by modern retail spaces. At the same time, NEPI Rockcastle plans to complete the expansion of Shopping City Sibiu, with a surface of almost 10,000 sqm by the end of the year.
In Bucharest, the most notable retail event of the second half of the year is the opening of the second IKEA store in Romania and the largest in South East Europe with a total area of 37,000 sqm, on Theodor Pallady Boulevard.
In the first half of this year, only 14,000 sqm of new retail spaces were opened via the openings of Bistrita Retail Park and Focsani Value Center, developed by Element Development and Prime Kapital. The total inventory of commercial spaces decreased due to the closure of the Carrefour hypermarket and the commercial gallery within the Vitantis Shopping Center, earlier this year.
The modern retail stock outside Bucharest reached 2.43 million sqm, while the total area of shopping malls, retail parks and commercial galleries in Bucharest is of 1.19 million sqm.
The headline rent for a space of 100 sqm, located in a dominant commercial center in Bucharest, reaches EUR 70-80 per sqm / month, while in similar projects from Timisoara, Iasi or Cluj-Napoca these spaces are rented for EUR 35-40 per sqm / month, with a level of EUR 18-23 per sqm / month being reached for the same type of spaces in tertiary cities.
Retail projects totalling 200,000 sqm to be delivered in Romania this year
Normal