Raw delights: Ten raw vegan restaurants and sweet shops to try in Bucharest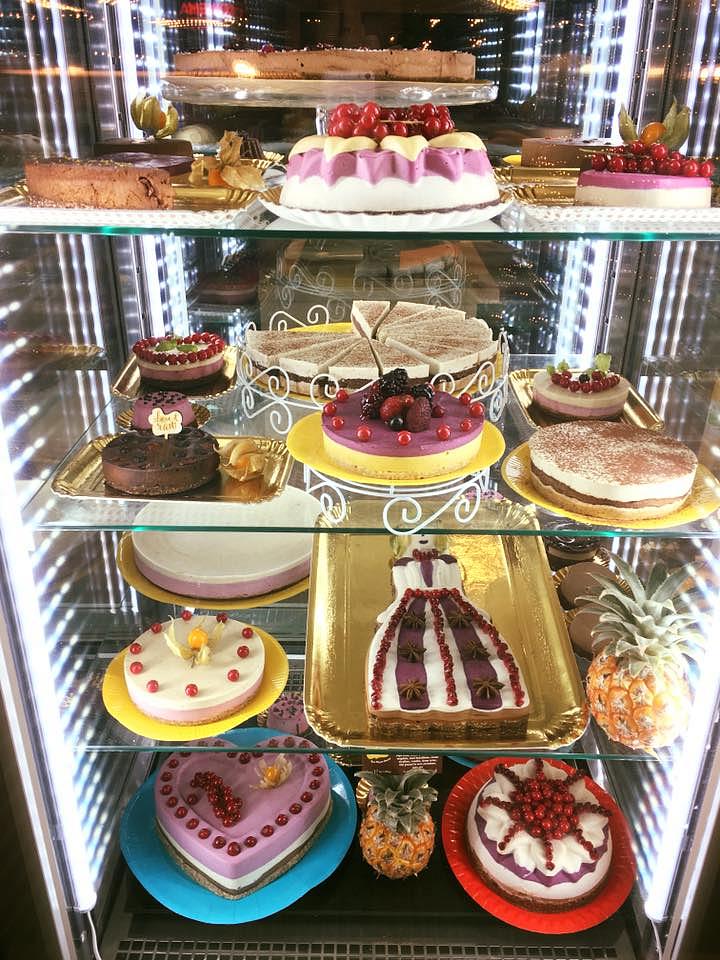 Raw vegan eating has found its niche among Bucharest restaurants for several years now. While a variety of main courses appeal to the health minded or those on particular diets, raw vegan sweets seem to have taken the star spot with adepts of the trend and mainstream eaters alike. Where can you try them? Several Bucharest restaurants that offer the all-natural, uncooked dishes experience below.
Barca
This vegetarian and raw vegan restaurant features an extensive menu, and targets both those who have already adopted raw vegan cuisine and those looking to experiment with different dishes. You can find here salads, soups, spreads, pastas, desserts, and various raw vegan dishes, including a raw vegan pizza. For the more committed, they offer two-week subscriptions starting at RON 320 (EUR 70), covering the main course from Monday to Friday.
Where: 19 Iscovescu Barbu St., www.restaurantbarca.ro
Little Tyke Raw Vegan Cuisine
This restaurant also combines vegan and vegetarian cuisines, with several healthy, fast-food options and completely raw vegan sweets, without eggs or dairy. They serve maia bread, delivered daily by an artisan bakery. Their menu includes raw pizza, sushi, various soups and salads, and a veggie burger. Delivery is free in downtown Bucharest, and in other areas, if orders are made of minimum RON 50 (EUR 12).
Where: Rin Grand Hotel, 7D-7E Vitan Barzesti Road
Love It Raw
Love It Raw prepares a range of sweets, candy and cakes, all made with natural ingredients and in combinations of chocolate with mint, berries, or vanilla with banana. They also make bars such as Snikers Raw, Fudge or Proteic Bars, and a range of detox beverages and almond milk.
Where: ParkLake Shopping Center, 4 Liviu Rebreanu St., www.loveitraw.ro
Ostraw Vegan
This place offers healthy sweets, made only with plant ingredients, prepared raw. They sell a range of brownies, macarons, raw chocolate, candies, ice cream, and cakes, in a variety of fruit combinations.
Where: 58 Ferdinand Blvd., www.ostrawvegan.com
RawCoco
This venue is all about a raw vegan food and healthy lifestyle. Besides the range of sweets and detox beverages, they organize various courses and seminars on raw vegan nutrition and lifestyle. The also offer detox programs, weight loss menus, and juices made for smokers. Their range of sweets includes a raw vegan tiramisu, various ice creams, a lavender cake and the Rawcoco cake, made with rose water and rose oil.
Where: 50A Constantin Aricescu, www.rawcoco.ro.
Rawdia
This restaurant and store now has locations in Corbeanca, Brasov and Sibiu, in addition to Bucharest. Their slogan "Love. The rest is ingredients" sums up the ethos of this place, where those interested can find raw hummus, maia bread, and various vegetarian soups and salads. They also have a five-day detox menu, with two versions: solid and juice-based.
Where: 50-52 Putul lui Zamfir St., rawdia.ro
Rawyal Brunch & Cakes
Sweets are the focus here, but you will also find soups, salads and various starters at this venue. Some of their main dishes are zucchini pasta, the raw hamburger, the lasagna and the gluten free pizza. In the sweets department, they serve various types of doughnuts, cupcakes and chocolate cake in various combinations. They also offer several cleanse options and vegan snacks.
Where: They have several locations in Bucharest at 24 Ardeleni St., inside Vitan Mall, and inside Afi Palace Mall, rawyal.ro
SaladBox
This is mainly a healthy fast-food chain, but vegetarian and raw-vegan options can be found on the menu for those on the go. They have a network of restaurants spread in malls throughout the country, and 13 locations in Bucharest.
Where: inside AFI Shopping Center, Promenada, Sema Park, Sun Plaza, Mega Mall, Baneasa Shopping City, Pipera Plaza, Bucuresti Mall, Parklake, Plaza Romania, Veranda Mall, Auchan Tittan or the Old Town,  saladbox.ro
Sara Green
Among the flourishing street food scene of Bucharest, a food truck dedicated to raw food doesn't look unusual. They offer both vegetarian and vegan dishes, and do home or office deliveries.
Where: 85 Nicolae Caranfil St., www.saragreen.ro
VegUp
This venue is owned by a distributor of vegetarian products and serves mostly vegetarian and raw-vegan products. For customers with lactose or gluten intolerance, or who are diabetics, a nutritionist provides advice on what they can consume. The restaurant has a self-service line, a boutique with Sano Vita products, and a mini-bar where clients can order non-alcoholic drinks.
Where: 169 Calea Floreasca, www.vegup.ro
(Photo: Love it Raw Facebook Page)
Normal