Radisson Group to operate hotel within Bucharest's Central District Lagoon City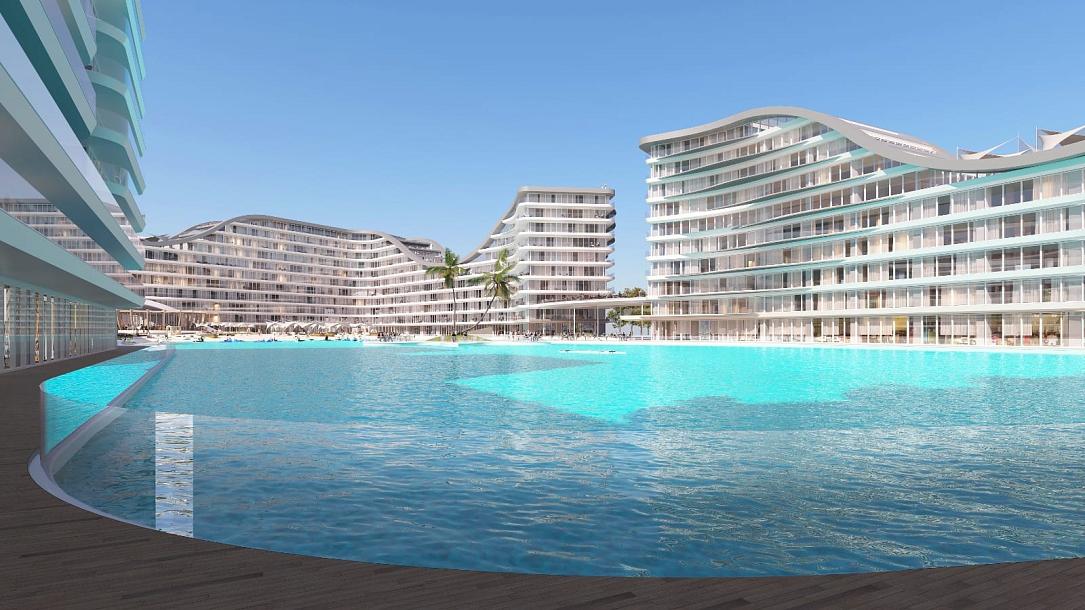 Romanian real estate company Forty Management recently announced that the Radisson Hotel Group has been selected to be the operator of the hotel component in the Central District Lagoon City in Bucharest.
The Radisson Lagoon Hotel Bucharest is planned as the first of several such branded cooperations across the globe. It will be an upscale urban resort-style hotel with 323 rooms, a spa, 1,100 sqm of exclusive sandy beach, and access to a 10,000 sqm lagoon, a restaurant, and commercial areas.
The investment will lead to 340 direct new jobs, in addition to 298 indirectly created ones.
"Radisson Lagoon Hotel Bucharest is a partnership destined for all Radisson hotels built around the artificial Crystal Lagoon anywhere in the world, initiated here, in Romania, by Forty. The fact that this concept was created for the first time in our country, by a Romanian, is an extraordinary signal for the Romanian entrepreneurs and investors that it is a good time to have the courage to innovate," said Lucian Azoiței, CEO of Forty Management. 
"Central District Lagoon City is a first-of-its-kind project, both in terms of innovation and sustainability and of the huge interest from international hotel operators. In my 16 years of hotel development experience, never have I seen 11 international brands interested in a project. [...] Given the unique concept of the Bucharest development, a deciding criterion was related to the way each operator could secure financial comfort for Forty Management. The end of the selection process resulted in the creation of the Radisson Lagoon Hotel, a resort hotel that perfectly fits the concept of green urban reconversion developed by Forty in Romania and in other countries," added Mircea Drăghici, CEO of EST Hospitality, Forty Management's consultant. 
Located in central Bucharest (at No.18, Coralilor Street), Central District Lagoon City is a self-sustainable, mixed urban reconversion project that will produce all its utilities in-house. The project will be scaled up in other three European capital cities, namely Budapest, Warsaw, and Prague.
Forty Management will implement for the first time in Central Eastern Europe the patented Crystal Lagoons® technology, which allows the construction and maintenance of cost and energy-efficient artificial turquoise water lagoons of unlimited size. The one in Bucharest will cover an area of over 10,000 sqm, have a maximum average depth of 2 meters, three large beaches of more than 3,200 sqm, and numerous other facilities. 
Radisson Lagoon Hotel Bucharest is one of the mixed-use components of Lagoon City, which also includes 401 apartments, 9,200 sqm of commercial and service spaces, an 8,500 sqm class A office building, as well as countless other facilities, practically a mini city with all the necessary destinations for urban living, with the facilities of a seaside resort. 
(Photo source: press release)
Normal